Craft Viral Social Content for Your Properties
Use Our Guide to Create Clickable, Shareable Posts
Creating content that catches your audience's attention, to the point where they are driven to share it to their personal pages, is not easy. The secret to viral posts is something that escapes many apartment marketers.
With our Formula for Viral Social Content, you will learn the six steps to crafting content that blows up. As well, it's a clear guide you can continue to refer to again and again for all types of content you're looking to amp up.
Fill out the form to download your free copy of the formula infographic now!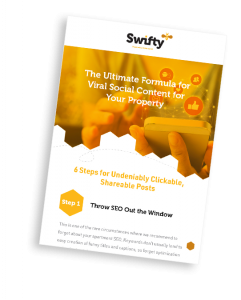 Give us a Buzz
Got a question? Want to learn more about our pricing?
Just want to chat and tell us about your day? We're all ears!