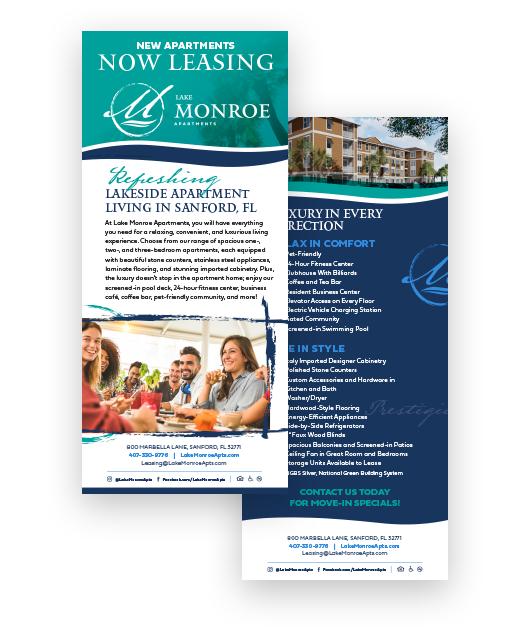 Promotional Materials That Pop
The Apartment Collateral You Need to Increase Occupancy
After researching your target demographic, we utilize our findings to write and design any multifamily marketing materials you need to make your property pop. From rack cards and brochures to banners and event flyers, Swifty has you covered.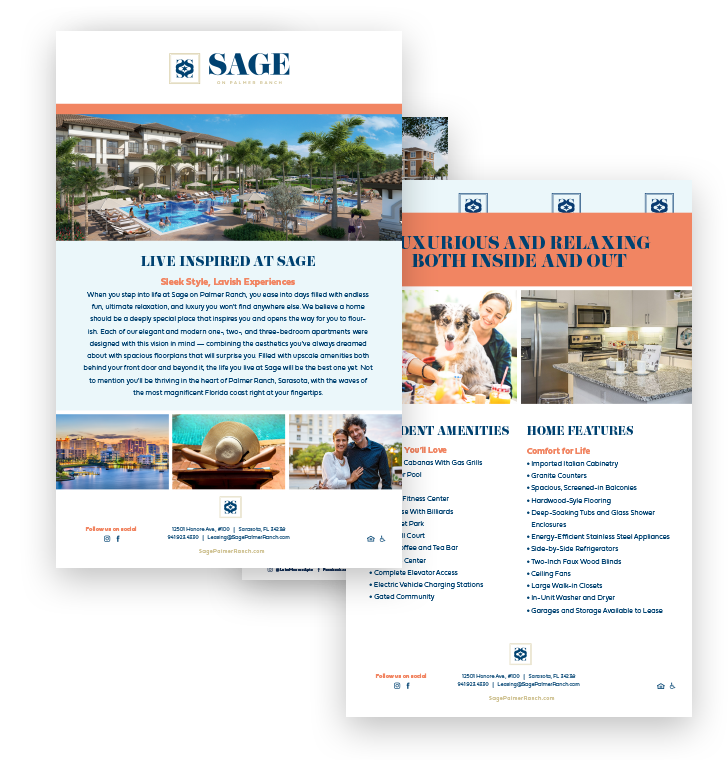 Compelling Collateral + Creative Design
Be the Talk of the Town With Bold Multifamily Branding
As we come to expect certain brand experiences, apartment communities must rise to the challenge. Multifamily branding should tell a story, elicit an emotion, or generate awareness with just a glance. At Swifty, we aim to accomplish all of this and more across your apartment marketing materials by creating dynamic design and compelling copy.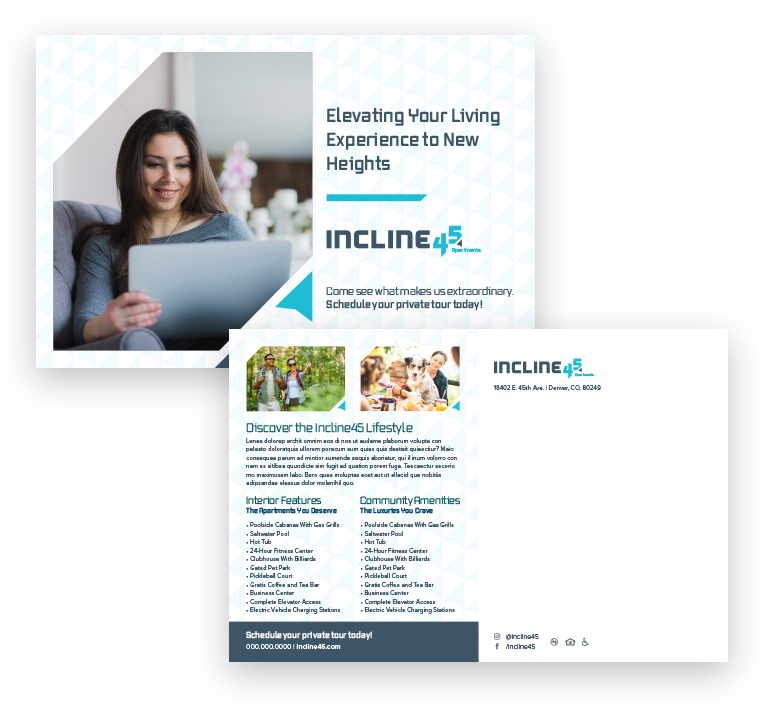 Go Beyond Business Cards
Get Multifamily Marketing Materials That Will Inspire Renters
Utilizing our team's years of experience in the multifamily market, we explore various colors, patterns, textures, and typography that will resonate best with your prospective residents. We pair all of this with engaging copy and unique design to deliver high-quality multifamily marketing materials that will motivate and inspire renters to visit and lease with your property.
Make Your Multifamily Marketing Materials Pop
Are you tired of the typical apartment marketing materials you see at every property? Edge out the competition with our uniquely designed apartment marketing materials.
We'd love to make your multifamily marketing something to buzz about. Contact us for a FREE consultation.