How to Elevate Your Apartment Marketing Strategy to Ring in New Leads
Have you ever wondered about the famous Field of Dreams line, "If you build it, they will come," and how it relates to your industry?
It would certainly make running a business easier.
The unfortunate truth, however, is that renters will not come unless you draw them in. When it comes to apartment marketing, it's critical to figure out how to reach prospective residents in a meaningful way that will evoke a certain response.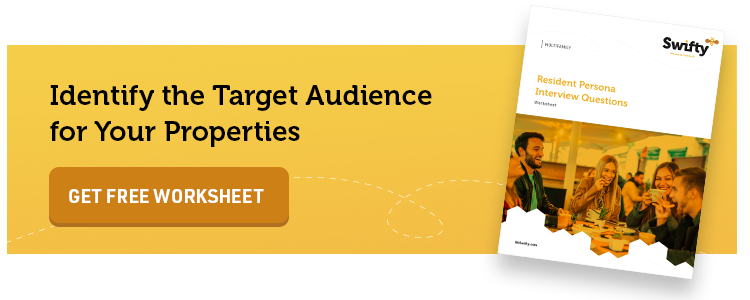 Here are a few tips to get you started down the path to filling up your latest multifamily development:
1. Create a Buyer Persona (or Two)
A buyer persona is a semi-fictional character based on the ideal resident for your property. There are several factors that need to go into a resident buyer persona and they need to be as close to reality as possible. It's highly recommended that you do your research:
Interview existing and prospective apartment residents at similar properties.
Write a story around the persona to bring it to life. This will help you position your apartment marketing materials in the correct way.
2. Listen to Your Residents
Try to think like your persona. What are their interests? What are they searching for? What are their needs? What type of terminology do they use? Take to social media to help find the answers to these questions and better learn the ins and outs of your buyer personas:
Twitter — Find the latest buzz your residents are searching for via search.twitter.com. This site is an excellent way to get ideas for generating helpful content your residents and prospects are actually interested in learning about.
Facebook — Ask questions and take polls. People want to be heard, and if you show you're willing to listen, they will talk. Not sure how your property should be utilizing Facebook? For a comprehensive breakdown, check out our latest blog on Facebook multifamily marketing.
Linkedin — This is an excellent platform to ask questions and obtain valuable responses; it's also a great place to offer solutions to questions posed by prospective residents. By answering questions both from prospects and peers, you begin to position yourself as a thought leader in the space.
There are obviously many more social channels to consider and research, which is why this aspect of the apartment marketing process can be daunting. That said, technology has again come to the rescue with tools such as Hootsuite, Tweetdeck, and HubSpot that help you easily manage your social accounts all in one platform.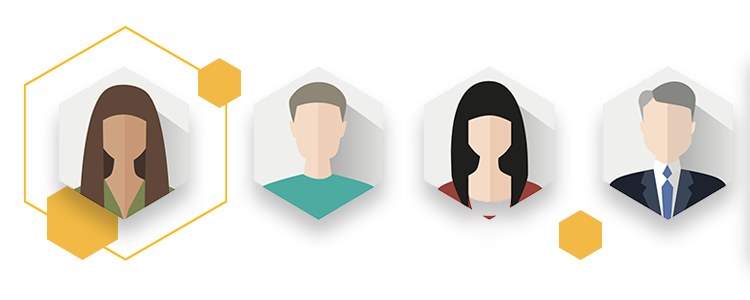 3. Solve a Problem
OK, so you listened to what was being said, you saw a need, and now you need to create some content to help solve that problem. This is where you have an opportunity to provide something of value to your prospective residents in exchange for something of roughly the same value from them (i.e., a name and email address for you to add to your leads database).
Your content can come in many different formats:
Blog Post
To write an effective blog, remember that the headline is the most important part as it will be the first opportunity to attract visitors, so make it catchy! For example "5 Tips for Throwing an Exquisite Dinner Party in a Small Space." In the post, you may offer them a party checklist or some other downloadable content in exchange for their contact information.
When blogging, it's also critical to keep your multifamily SEO top of mind. For the complete guide to apartment SEO, click here.
e-Book
This is can be as short as a few pages and as long as you want. Curated content is an excellent way to go when creating an e-book. Properly pulling content from reputable sources and attributing to them adds credibility to you and benefits them as well. It is always a good idea to contact anyone you want to cite in your e-book and ask their permission first. If you're lucky, you may even be able to start a great collaborative relationship with them.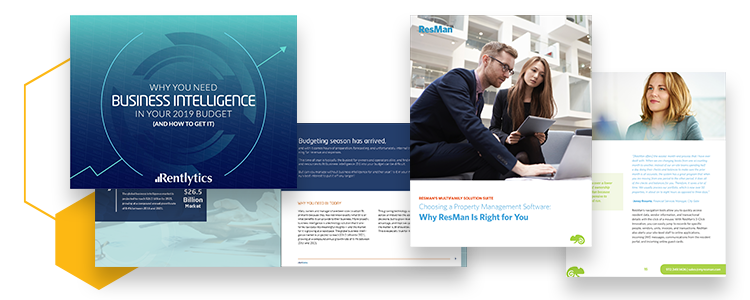 Checklists
These offers can be a quick and easy way to distribute helpful content. A checklist needs to have an informative title that explains what it is quickly for the resident. For example, you may create a checklist titled "Dinner Party Checklist" or "Move-In Checklist."
Adapting to a Changing Landscape
As technology evolves and continues to integrate into every aspect of a resident's life, apartment marketing has become both easier and harder at the same time. There are more mediums to reach people, shorter attention spans, and an over-abundance of available opinions.
Apartment marketers need to adapt to this changing landscape and fast. People want transparency, help, and solutions — and it's your job to present those things to your residents and prospects.
Are you ready to kickstart your apartment marketing strategy? Download our free Content Calendar Template to map out your social media posts and develop a strategy around your property's online presence.