Why Your Old Email Signature Could Be Hurting Your Property Management Marketing
It's a longstanding myth that email marketing is dead. In fact, property management marketing through emails is on the rise; some (namely us) even say it's the new "cold calling."
Research supports that people do not mind frequent emails as long as it is intriguing, relevant, and specific to their needs. A starkly 59% of B2B marketers said email marketing is their most effective way to generate revenue, and property management marketing professionals continue to find ways to innovate.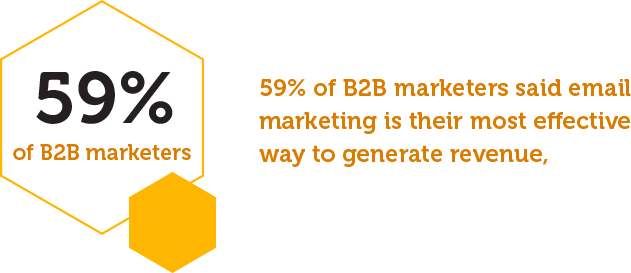 Just a few months ago we launched a simple newsletter that has already generated more than 300 subscribers. Our email is short, simple, informative, and (most importantly) branded in a subtle way.
Do you know what one of the most important parts of any email or newsletter is? The signature.
Yes, the subject line and actual content of what you are sending are critical, but if your message lacks a professional signature, you may as well have sent a lackluster, unbranded letter in the mail to your lead.
Here are a few things you might not have known about the importance of branding your emails and property management marketing:
1. It legitimizes your property.
Be honest. Would you want to lease from a property whose lease manager emailed you without any branding included? What if the signature was simply a name, title, and contact phone number?
While this may not seem like a significant difference, take a look at the example below. Consider how this email signature makes you feel and whether you would find them professional and legitimate.
Creating a cohesive signature used throughout your property and leasing team shows that your community is well established, credible, and professional.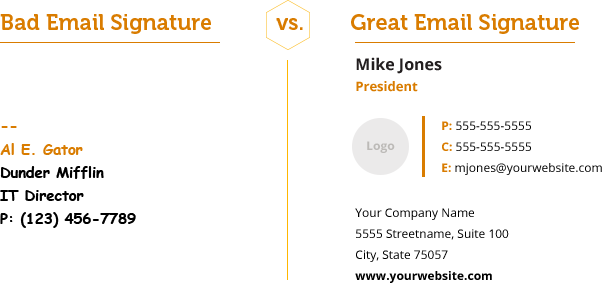 2. It enhances your multifamily branding and name recognition.
Emails are a perfect way to stay in front of your target audience and increase your brand awareness. Having your property name on your emails not only within your email but at the bottom of your email will help establish and reinforce who you are as a company.
3. It acts as a digital business card.
Think about all the times you have gone back through your emails to find the contact information for a partner, resident, or other business you needed to reach out to. Your residents are the same way. In this digital age where your target residents likely have a mobile-first and mobile-only outlook on life, it is critical to ensure you treat your email signature as a digital business card. This is a great way to not only connect with customers but it offers them an easy avenue to contact you. Your email signature ultimately conveys your openness to communication.
4. Email signatures humanize your property.
Adding not only your logo but a headshot or professional image of yourself or property to your signature further personalizes your "digital business card." This small addition can humanize your property and help residents put a face to the name of the person they are conversing with. It is often much easier to trust a person with a large purchasing decision if you can see what they look like and personally associate with them.
5. Email signatures offer quick links to your apartment website.
While you do not want to overload your signature with excessive links to all your latest offers, promotions, and social media handles, it is still important to link the most important things you want to communicate. For example, linking your phone number makes it easy for prospective residents to make a quick call. You might also want to add social media icons and link to your top profiles to build your online community.
Keep Your Multifamily Branding & Property Management Marketing Consistent
Making sure every email signature is on brand and cohesive across all team members is key to success. The logo, colors, images, and contact information should align and be the same ones you use across your apartment website, collateral pieces, and property management marketing efforts.
Use Our Free Email Signature Generator for Your Property Management Team
Creating an email signature may not be a difficult task to take on yourself, but when you are already swamped with daily tasks, why mess with it when you can use our free email signature generator? Not to mention that when you create your own signature, it can often result in mismatched brand colors, images that display as attachments instead of links, and awkward underlined text.
Get started today by using our extremely simple and user-friendly signature generator!