In the world of multifamily marketing, it's difficult to know which tactic works best. These days, many properties mistakenly focus too much of their efforts on one specific tactic like blogging or social media.
However, each part of your multifamily marketing strategy should fit together as one cohesive piece. Your website, social media presence, user experience (UX), customer experience (CX), etc. should all work together to create a successful strategy that will ultimately enhance your apartment lead generation.
That being said, we know you are a busy multifamily professional. The days are busy. The hours are long. And you are juggling several tasks. So, we've compiled our top multifamily marketing tactics that you need to prioritize in 2022 to help make your job a little easier.

1. Create consistent community newsletters
It can be worrisome for residents to feel like they are not up to date with what's going on in their community. A consistent community newsletter can easily remedy this and promote overall resident satisfaction.
We recommend that you send newsletters out on a monthly basis, preferably on the first Monday of each month. This will help you establish a sense of regularity and give your newsletters the best chance to be opened and engaged with. There's no better time to catch your residents' attention than at the beginning of a new month.
We also recommend that you opt for an email delivery rather than a physical printout that you put in their mailbox or front door. As we all know, small important pieces of paper always get lost. With an email, your residents physically cannot lose it and will have it to reference later (or maybe even share with their friends).
Here are some items you can include in your monthly newsletter:
Upcoming Resident Events
Maintenance Alerts
New Processes (e.g., parking, maintenance requests, amenity access, etc.)
Employment Opportunities in the Area
Local Restaurant Recommendations
Helpful Information (e.g., energy-saving tips, recipes, home decor items, etc.)
A community newsletter might seem like an "old" multifamily marketing strategy rather than a new one for 2022, but in truth, their effectiveness has only strengthened over time.
And if you already engage in a newsletter strategy, make this year the year you take it to the next level and figure out how to make it work more towards lease renewals.
2. Utilize more videos in your multifamily marketing
This is another strategy that is not exactly "new" but continuing to grow in importance (and cannot be ignored anymore). The current overall trend among consumers is that they want to watch more and read less.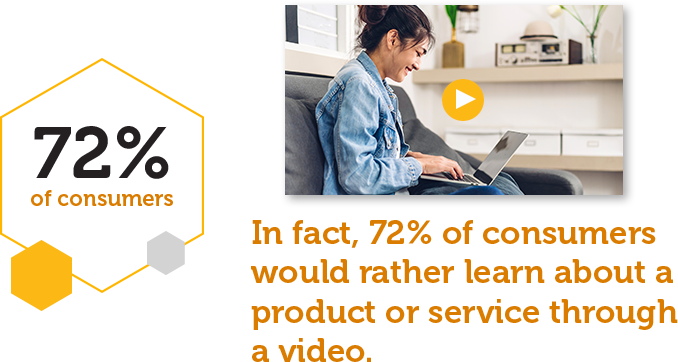 We know that as a multifamily marketing professional, manager, or owner, you do not have a lot of time to shell out videos every week; this is why we recommend you prioritize having at least one video of every floorplan and amenity your community offers. If you don't already, this should be your first action step in your multifamily marketing plan this year. These videos should also be easily accessible on your website and social media platforms.
If you have more time for videos, that's when we recommend hopping on TikTok. For our top tips for getting started, check out our blog, How to Utilize Apartment Marketing's Newest Weapon: TikTok.
3. Send quick and engaging email blasts
Yes, we have another email-based strategy for you in this round-up and we're NOT sorry about it.
Email blasts are perfect for quick communication with both residents and potential prospects on a weekly basis. They are easy to get out in a quick time frame and have loads of payoff.
Here are some email blast topics for current residents:
Rent Reminders
Online Review Requests
Scheduled Maintenance Reminders
Resident Referral Information
Resident Contests
Here are some email blast topics for prospects:
Upcoming Available Units
Lease Specials
Amenities & Apartment Features
General Follow-Up
Link for Tour Scheduling
Past Resident Events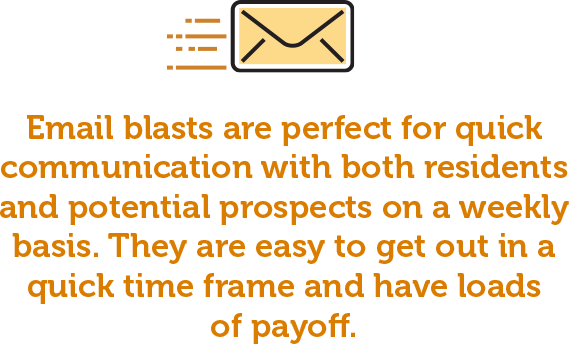 Emails are the best form of multifamily marketing communication and we encourage you to strive for a combined newsletter and email blast strategy.
4. Don't forget about your Gen Z renters
Gen Z renters are poised to be the largest generation of residents, and as of 2021, they make up 27% of the renter market. While millennials still dominate at this point, Gen Z renters are coming and it's important for you to begin to devote a few of your multifamily marketing efforts towards them.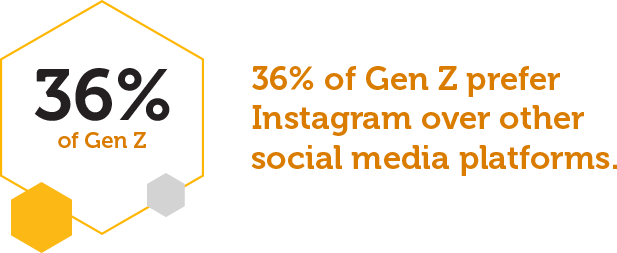 Here are some helpful statistics based on a RentCafe survey of Gen Z renters:
36% stated their preferred platform is Instagram (for millennials it was Facebook)
39% use Google and 27% use apartment search websites which means your online presence is still extremely important
30% check ratings and reviews before touring a property (only 25% of millennials do)
52% stated that they prefer non-agent tour options such as self-guided apartment tour
The No. 1 most important amenity was high-speed internet
As you can see, marketing to more Gen Z renters will not require a massive shift in your multifamily marketing strategy, just small changes that can be made over time, or even a reorganization of priorities. You want to begin marketing to Gen Z renters before they take up more than 40% of the market, which will happen in the next few years.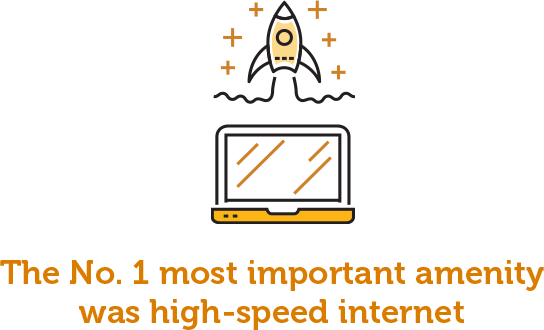 Want to learn more? Check out our blog, 7 Ways to Attract Gen Z Renters.
Maximize Your Multifamily Marketing
As your multifamily business grows, your target audience will change and it's important to evolve in unison. Maintaining relevant, consistent multifamily marketing takes time, resources, and commitment. Your multifamily brand is an investment, and we'd love to help you maximize it.