How to Market Your Multifamily Business at Events Without a Big Budget
Are you looking for ways to market your business at multifamily trade shows and events without breaking the bank? With a limited budget, it can be hard to stand out from the competition.
However, there are some simple strategies you can use to help you get the most bang for your buck. We've participated in several shows and events, and we've learned a few tricks of the trade along the way.

Here are a few of our best tips for effectively marketing your multifamily business at events (plus tips for a killer trade show booth design) on a tight budget:
1. Leverage social media to promote the event.
Utilizing social media platforms such as Facebook, Instagram, LinkedIn, and Twitter is an effective way of getting the word out about your multifamily business with minimal cost.
Create engaging posts using pictures or videos to draw attention and encourage people to visit your booth or event area. Take a time-lapse video of the setup of your booth, interview some prospects or leads, offer a video tour of your finished booth, etc. You can also use targeted ads to ensure your message reaches the right people.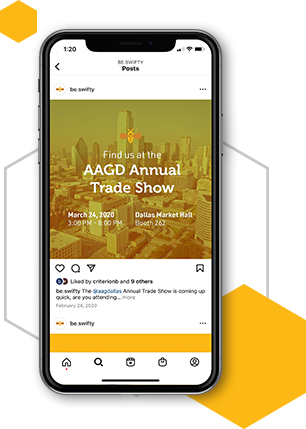 And don't forget that most trade shows have social media handles and event-specific hashtags. Using these in your posts can significantly increase your reach and ensure you are targeting the right audience online at the right time.
2. Execute a pre-event marketing strategy.
One key to maximizing ROI at your multifamily trade show is effectively marketing your booth beforehand. You are already investing time, money, and resources into your booth, so you must make the most of it and generate as much excitement as possible before the big day.
Create content that illustrates the value of attending the event and the value prospects will gain if they visit your booth.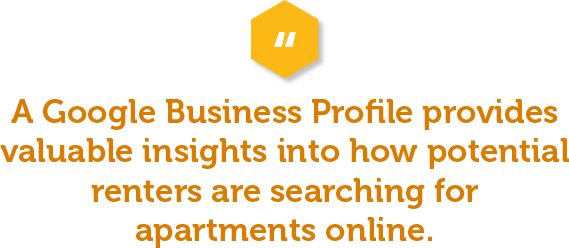 Here are a few other tips:
Promote your booth: Create social graphics, email campaigns, blog posts, Facebook and PPC ads, pop-ups for your website, and more to promote the event, booth location, and more. Make sure everyone knows you will be there and how they can find you on that crowded exhibit floor. Your email campaigns and blogs should also advertise any giveaways, contests, perks, or product demos you will have.
Schedule appointments ahead of time: Try to get a copy of the attendee list, then reach out to anyone who fits your target demographic. Provide them an overview of your business and ask if they'd like to schedule a quick meeting at your booth to meet in person and chat more. Attendees are less likely to skip your booth if they have a pre-scheduled meeting with you on their calendars.
Leverage the theme of the event: Many multifamily trade shows and events have a broad or specific theme. Tailor your content marketing to the event's overarching theme for the best results. Work this theme into your social media calendar and create blog posts, eBooks, infographics, and more that feature this theme. These marketing resources are great for offering relevant content to attendees and your target demographic without being overly promotional. You can even market these as trade show exclusive free offers!
3. Offer cool freebies and branded swag at your booth.
Everyone loves freebies! Offering promotional giveaways at trade shows and events can help draw attention and create a memorable experience for visitors. Consider offering branded items such as t-shirts, mugs, chapstick, koozies, or keychains to help notice your multifamily business.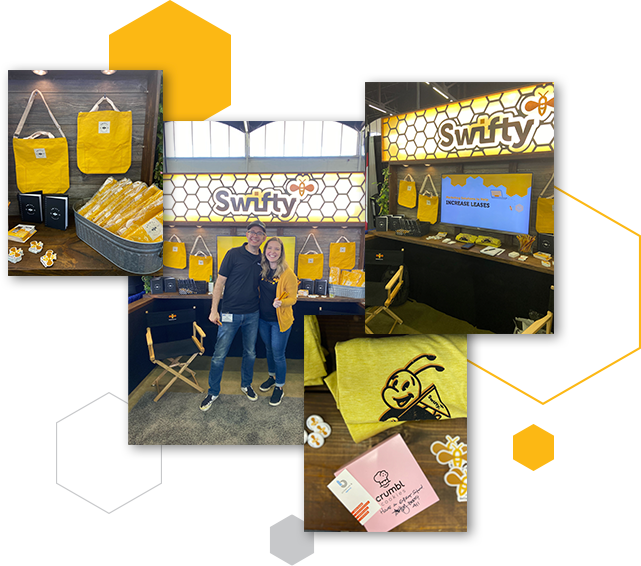 You should also plan to have various swag items available at your booth. Offer small items to anyone who visits your booth, along with your business card! Save your larger items for more high-intent leads (e.g., ask those prospects to first book a meeting with you, give you their email address, and/or follow you on social media before earning the larger/more expensive swag items).
For example, earlier this year, at our booth at the Apartment Association of Greater Dallas (AAGD) trade show, we offered honey sticks, stickers, and chapstick to anyone who visited our booth. We saved larger items, like our branded tote bags, t-shirts, socks, and hats, for stronger leads who engaged with us and signed up for a free consultation.
4. Invest in a high-quality booth design.
When your budget is tight, it's easy to skimp on the booth design. However, having an eye-catching booth that stands out from the competition can draw people in and pique their interest in your multifamily business. Investing time and money into creative, high-quality booth designs will help you stand out and give people a positive impression of your multifamily business.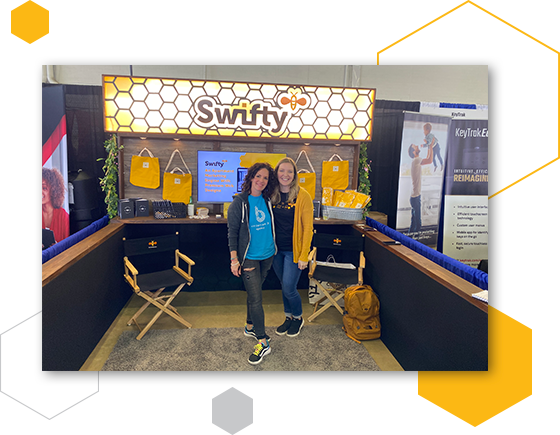 For example, our booth at the AAGD trade show may not have had the best swag, but we did have the best booth presentation (in our humble opinion). But don't just take our word for it! Several prospects and leads who visited our table raved about our booth design and told us our table was the best on the showroom floor.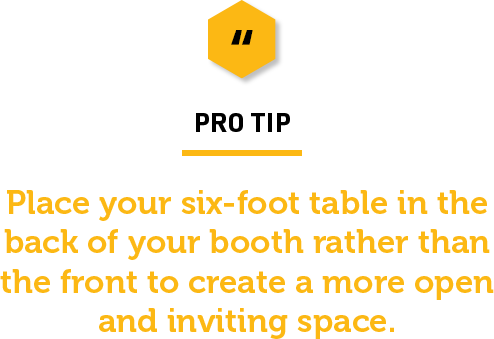 Here are a few more tips that helped set the stage for our high-quality booth design:
Place your six-foot table in the back of your booth rather than the front to create a more open and inviting space.
Use the same solid-color tablecloths on your tables for a cohesive look. Pro tip: Either use plain white, plain black, or use your branded color.
Stand in front of your table, not behind it, in the back of the booth. This makes your conversation with prospects more open, conversational, and inviting.
Take all swag items out of the packaging and/or clear poly bags so they are visible.
Display your swag items in an organized yet eye-catching manner. Use books or boxes underneath your tablecloth to create dimensions, levels, and "shelves" to display items.
In short: Put in the effort to make your booth design look the best. As the age-old rule goes, "Dress for the job you want, not the job you have." And your booth is no exception to this rule.
5. Focus on the people.
Trade shows and events are about connections, so focus on engaging with people instead of just selling your multifamily business. Create meaningful conversations that help build relationships and capture the attention of potential customers or partners. You can also offer helpful advice or tips or even host unique activities to attract more people to your booth.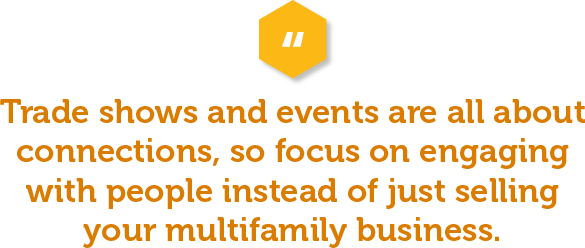 6. Rent your booth and supplies.
Sometimes it is more cost-effective to rent a trade show booth design than to bring all of your own booth design with you. Booth rental companies can provide everything you need, from the booth to the signage and furniture. This can save you time and money, as you won't have to worry about setting up or taking down your booth daily. In addition, renting a booth often comes with access to discounted rates on hotel rooms and other travel expenses.
7. 'Test drive' your booth design with local events.
When your multifamily business is just starting, it can be tough to justify the cost of traveling to a trade show in another state or country. Instead, focus on local events and trade shows that are more affordable and offer a smaller but equally valuable audience. This will help you save money on travel expenses while still allowing you to test out your booth design and marketing strategies.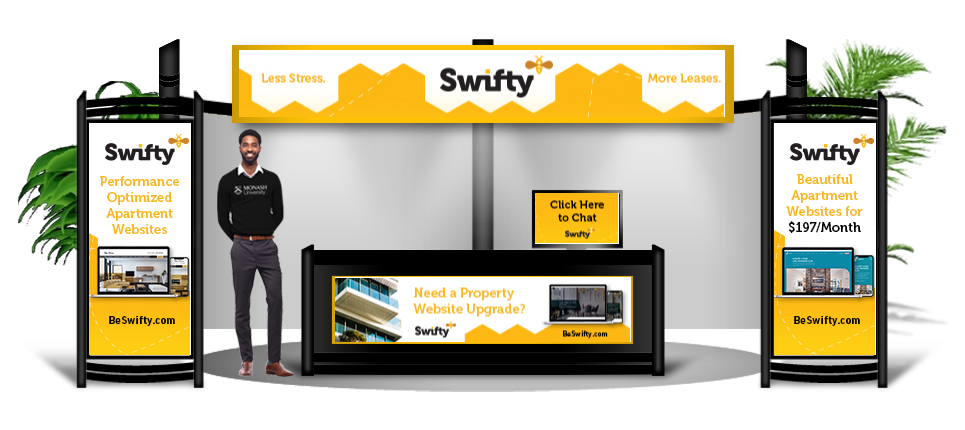 8. Hold a contest at your booth.
Trade shows and events are great opportunities to connect with potential customers and partners. And what better way to engage people than by holding a contest at your booth?
Contests are a great way to generate buzz and excitement around your multifamily business. They can also be a valuable way to give away free swag or other promotional items. By offering a fun and engaging contest, you can attract more people to your booth and create a memorable experience for visitors.
Just be sure to choose a contest that is relevant to your multifamily business and appeals to your target audience. You also want to make sure the rules are clear and easy to understand so that people will be more likely to participate.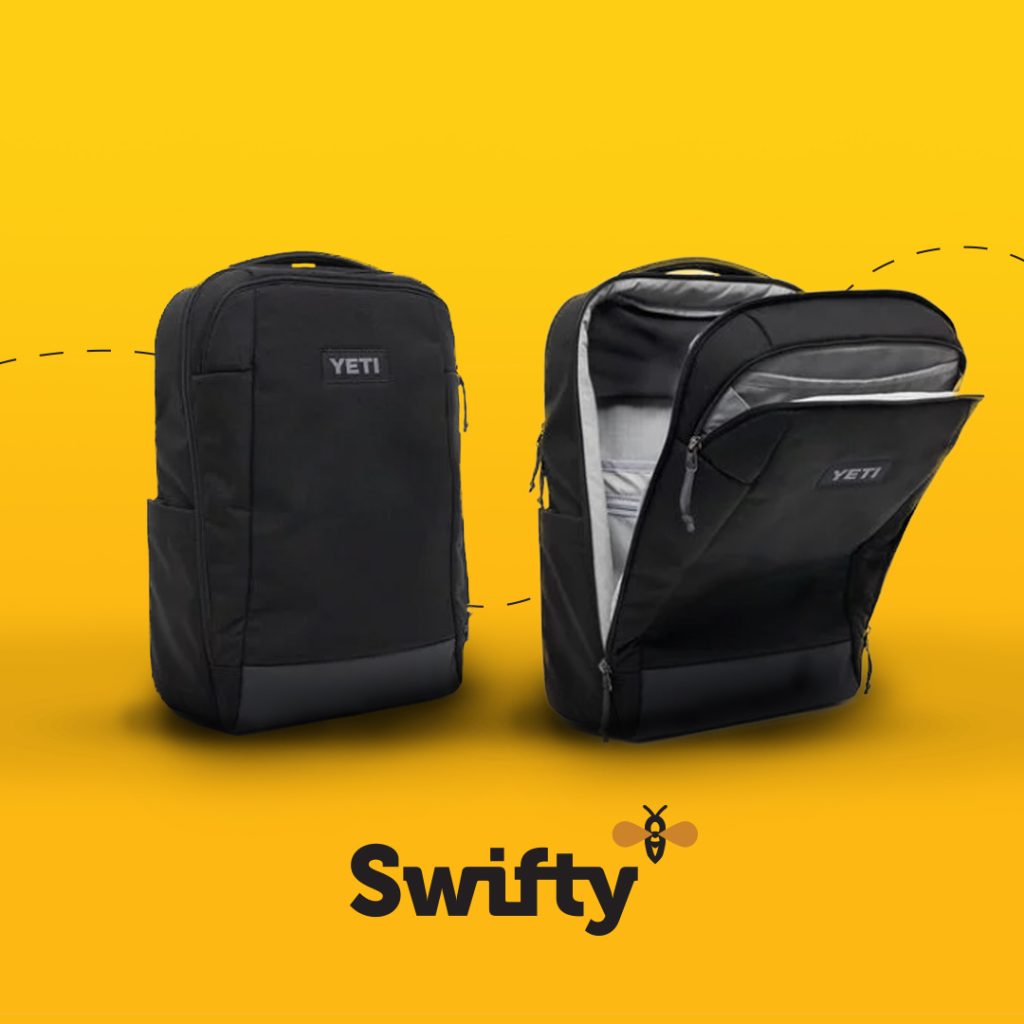 For example, we held a drawing for a free Yeti backpack for anyone who visited our booth and scheduled a free consultation with our CEO. You could even hold a fun "scavenger hunt" style contest. For example, attendees could earn one entry by following your business or property on social media, another entry by booking a tour or consultation, and five entries for making a purchase or signing a lease, etc.
9. Save money by booking your booth early.
Booking your multifamily trade show booth early will ensure that you have a space at the event and that you'll have plenty of time to plan and design your booth. In addition, booking your booth early often comes with several benefits, such as discounted rates on hotel rooms and other travel expenses. It can also give you access to exclusive sponsorship opportunities.
Marketing Your Business Without Breaking the Bank
By following these steps, you can effectively market your business at multifamily events without breaking the bank. With careful planning and creative strategies, you'll be able to make an impact on your multifamily trade show booth design without spending too much money.