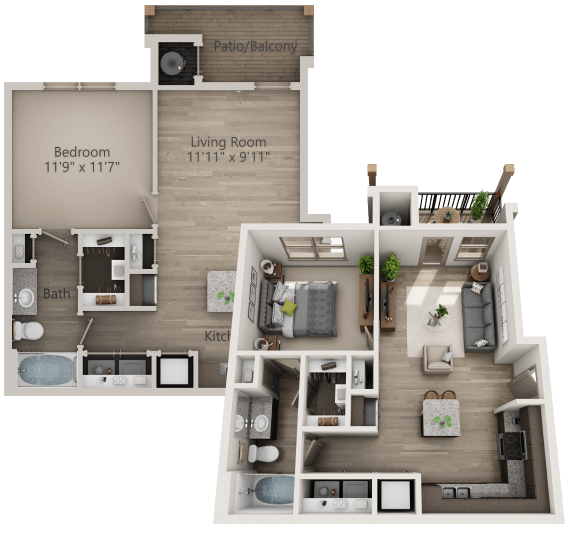 3D Floorplans
Showcasing Your Apartments From Every Angle
Give your residents a virtual tour of your available units with the touch of a button. We're ready to make your property's floor plan layouts stand out from the crowd by transforming your schematic builder drawings into unique 3D versions. With 3D floor plan creation, you can let your residents explore your apartments from every angle.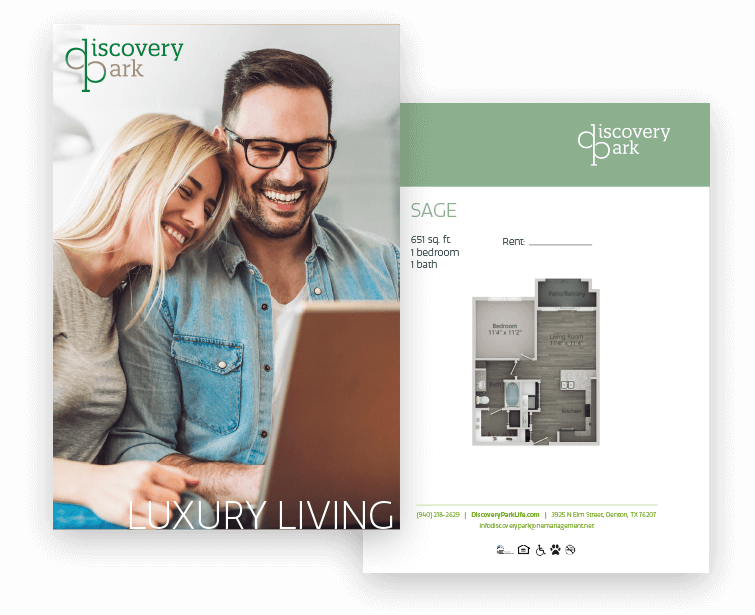 2D Floor Plans
Taking Floor Plans to a New Level
Utilizing your schematic builder drawings, our team can not only develop a 2D floor plan but we can also create customized floor plan sheets, complete with your branding and colors. Give your residents more ways to quickly view your available apartments — in person, online with the touch of a button, or via a handy floor plan sheet.
Interested in Leaving a Lasting Impression?
Let us handle the creation of your floor plans to help drive occupancy rates. Contact us to get started!
We'd love to make your community marketing something to buzz about. Contact us for a FREE consultation.