How to Edge Out the Competition (and Justify a Rent Increase!)
When it comes to the multifamily rental market, it can be very difficult to get an edge on the competition. So, what are the easiest ways to get the "extra bang for your buck" factor that will not only justify rent increases but also differentiate your property in a crowded market?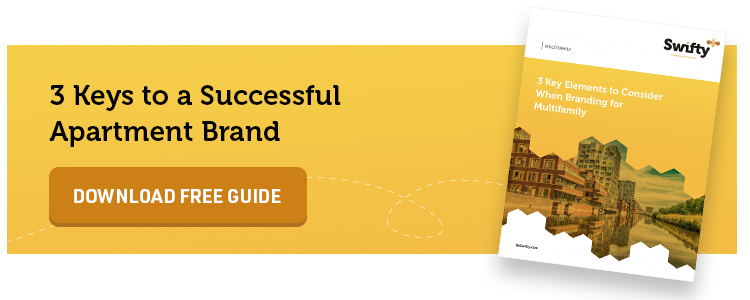 Let's discuss…
1. Seize the moment with the right content strategy.
We live in a world of now moments and instant gratification. When we have free time we need to fill it with something now.
So much revolves around our smartphones and ideas that have us saying, "Let's go out, but first let's check our app to make sure we can secure a reservation now." Or, "We've got a few extra hours, let's see if they'll give us a tour now."
As consumers, we are making decisions faster than ever and the digital world gives us information at our fingertips to do so. We want instant gratification for impulsive decisions, and we expect brands to provide what we are looking for when we need it. Which is, often, now.
Consumers are frequently turning to mobile devices for the answers to impulse ideas, searching Google for brands and products, geotargeting based on location, texting friends, or gathering recommendations from social media. With all of this in mind, businesses must ask the question: "Is our brand seizing the moment?"
According to Google, 3 in 4 smartphone owners search on their phones first to address their immediate needs. Understanding the importance of these now moments (or micro-moments) is vital to continued brand awareness and success. Google outlines four specific needs that correspond with these micro-moments:
I want to know
I want to go
I want to do
I want to buy
Is your multifamily brand prepared for these "micro-moments" to pop up in your customers' daily lives?
Establishing a consistent and variable content marketing strategy is the first step to ensuring you are serving your prospective residents with the right content a the right time. Want to learn more about creating an effective strategy with your content creation? Check out our blog, How to Write Content That Will Drive More Apartment Leads (With Less Work).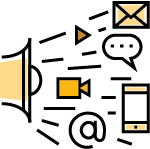 2. Create a good first impression with a user-friendly multifamily website.
In multifamily housing, it's important to understand your audience's lifestyle and interests. This includes what they look for in an apartment, how they like to communicate, and what their next move is. How does this translate into your online presence?
Is your multifamily website mobile-friendly? Does it load quickly? Does it have a clear message and a call to action that is communicated to your target residents? Do you have social media channels, and are they active?
Your apartment web design must provide insightful and engaging content; you must tell a story and you must offer a pathway or journey to the transaction. This can be overwhelming, especially when it comes to strategizing your multifamily website, and more so, your homepage.
What makes you different? This is part of your brand story and should also be part of your homepage. Your "remarkable" is the selling point of your business. Making your remarkable clear and easy to understand can make it easier to promote your property.
3. Establish a strong multifamily brand identity.
Before optimizing all these specific marketing channels, your brand should establish a strong multifamily brand identity relevant to the target audience. Your brand should exist to reflect the positive difference it can make in people's lives. It can be manifested through the tangible brand experience or customer service provided to residents, or through powerful messaging that connects with potential renters.
A brand must keep authenticity and transparency at the forefront of its overall experience — and oftentimes this starts with our mobile phones which serve as our "lifeline."
According to Google, we check our phones 150 times a day. Research also indicates that 91% of smartphone users turn to their phones for ideas in the middle of a task, and 65% look for the most relevant information regardless of the company when conducting a search on their phone.
It is critical to communicate a clear multifamily brand message through the right channels at the right time a user has an impulse or important moment upon them. Be active in all stages of the mobile journey, including:
Local search results
Online reviews
Mobile website
Social media
Video
How Can You Seize Micro-Moments?
To effectively seize these micro-moments, develop a goal to be there for your audience on mobile platforms and design a competitive edge. When a micro-moment hits, it can drive brand awareness by 46% by simply showing up in local mobile search results.
Be there in the moment for your residents and prospects and you will set your property up for success.