4 Tips to Increase Apartment Leads and Referrals With Multifamily Marketing
While social media for apartments offers several opportunities to generate apartment leads and word-of-mouth referrals, it also creates some unique challenges.
The Internet is quickly becoming the new storefront as multifamily properties are increasingly interacting with current and prospective residents through their apartment social media. These changes amplify word-of-mouth communication, which can be both powerfully effective and dangerous depending on how multifamily properties approach it.
The Power of Social Media for Apartments
Word of mouth has always been a dynamic force in multifamily marketing, even before the advent of the Internet. When you generate positive, organic word of mouth, you're no longer advocating for yourself, but your residents are advocating for you.
Social media for apartments allows word-of-mouth communication to spread easier than ever, yet the same is true for "the positive" as it is "the negative." Throughout the multifamily industry, negative commentary from residents is commonly found across apartment social media, including review sites like Yelp or Google business pages. Residents become frustrated with maintenance issues or a poor customer service experience, and they express those feelings through your apartment social media.

Need proof of the power of word of mouth? There's a textbook example in the marketing world, which was at the expense of United Airlines…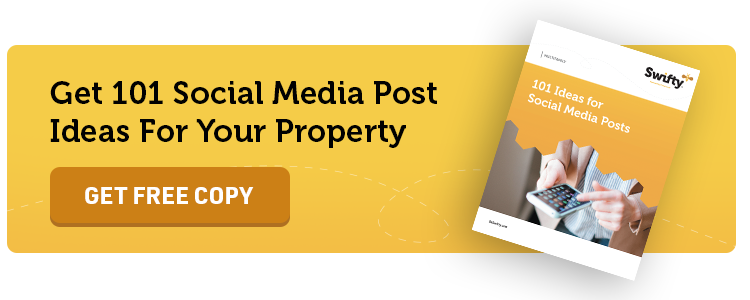 The Dangers of Social Media for Apartments
When a United Airlines customer (Dave) arrived at his destination, he found that his guitar was broken by careless baggage handlers. Not only did United Airlines refuse compensation, but they also refused an apology and started ignoring Dave's communications altogether. One angry customer — what was the worst that could happen?
Dave was a musician, and he decided to write a song about "United Breaks Guitars." He filmed himself singing and posted it on YouTube. The video garnered millions of views and is now a classic example of how a negative experience turned into a costly negative word-of-mouth experience.
United Airlines spent hundreds of thousands of dollars in crisis communications trying to fix their customer service faux pas (to little avail). This example serves as a warning to all industries, who are beginning to see their customer interactions move online. Social media is a powerful tool, not to be ignored.
Lucky for multifamily properties, the rule for social media for apartments and interacting with residents is simple: always respond.
Taking a Customer-Centric Approach to Your Apartment Social Media
If we haven't sold you on a customer-centric approach to social media for apartments, then here's our final pitch. The business world is changing, and those multifamily properties that refuse to change with it will find themselves falling by the wayside.
Bonnie Spinks of Pegasus Residential said she tells her property managers to approach every negative comment as an opportunity for positive interaction.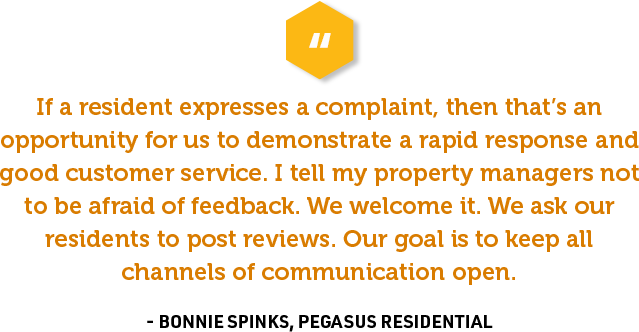 Negative feedback, left unanswered, has the power to turn into negative word of mouth. When a property responds, not only does it demonstrate a commitment to that resident relationship, but it demonstrates a standard of customer service for any prospective resident who might be flipping through your property reviews.
While it's easy to see the potential danger of negative reviews, Pegasus Residential's Bonnie Spinks emphasizes the importance of responding to all comments and reviews on your apartment social media — even the positive ones.
"When it comes to positive feedback, I tell our property managers that it's like receiving a compliment," Spinks said. "When someone pays you a compliment, you don't just stand there. You say thank you! You respond. The same is true for social media for apartments."
4 Tips to Increase Your Apartment Leads With Social Media for Apartments
We have seen how social media for apartments helps to amplify your word-of-mouth referrals. Here, we will take a look at how to use the power of your multifamily marketing to generate more apartment leads:
1. User-generated content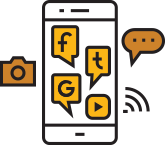 User-generated content is essentially apartment social media posts by your residents where they are either at your property, mentioning your property, or at one of your events. Taking advantage of these posts and reposting them to your own social media accounts is a great way to show your residents you are paying attention and engaging with them, but it also can show prospective renters that your residents are raving about your property enough to take photos and tag your property online
2. Request reviews

One effective way to solicit more word of mouth from your residents is to actually ask for it! It's totally acceptable to solicit positive reviews from your happy and loyal residents. Ask them to share their experience on your apartment social media, whether it be as a Facebook review, comment, on your Google My Business Page, or through a Tweet.
3. Reward your residents

You can even reward your residents to garner more reviews and feedback. Offering small gift cards, swag gifts, or even discounts on rent or waived amenity fees can really move the needle on your word-of-mouth multifamily marketing strategy.
4. Take advantage of influencer marketing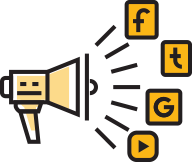 Social media influencers are the hottest trend right now for word-of-mouth marketing. Influencers have a unique ability to create a "commercial" so to speak for your property while remaining authentic and real with their followers. Reach out to popular influencers in your local area, ask them to stay at your property, give a Facebook Live property tour of one of your units, or even take over your Instagram feed for a day.
You can give them a swag package of your branded products or give them a small percentage cut of your residents' rent who use a unique affiliate brand ambassador code when they lease with your property.
Listen. Respond. Improve.
The bottom line: Business communication is changing and multifamily is not exempt.
The best way to harness word of mouth multifamily marketing is to listen, respond, and improve. Don't be the United Airlines of multifamily properties.