3 Multifamily Marketing Best Practices for a Property That's Still in Development
The moment a new project breaks ground, the apartment marketing process must begin so that come opening day, there are residents moving in and new prospects scheduling tours. 
The conundrum though is how do you make a property look attractive and position it as a place your target renter will want to live when you don't have any photography of the units, amenities, or the property itself yet? And likely won't for a while?
The apartment marketing team at our sister company, Criterion.B, (the same team who wrote this blog you're reading) has launched many social media campaigns for multifamily clients who are still in the development process and we've found that there are a few tactics that can help you quickly overcome the main hurdles you face when marketing an incomplete property.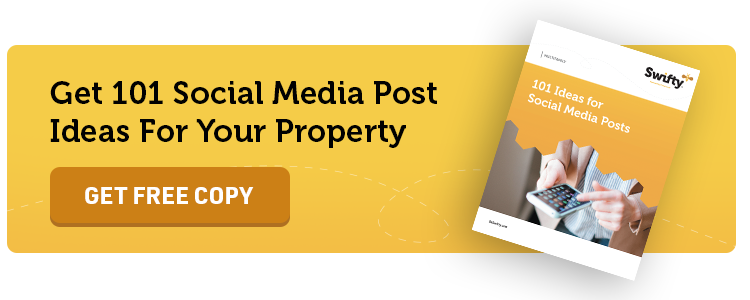 Market the Benefits, Not the Imagery
When you have a stunning, fully built, and decorated property it can be easy to rely on the countless beautiful pictures you can get, but when a property is still in the process of being built, you don't have that luxury.
However, we've found that you can still create peak interest around your property by shifting your strategy and highlighting the benefits of living at your future property rather than simply how good it looks.
Often the concept of "benefits" is associated with things like healthy food, exercise, and a new job, but your property can have major benefits for renters beyond being aesthetically pleasing.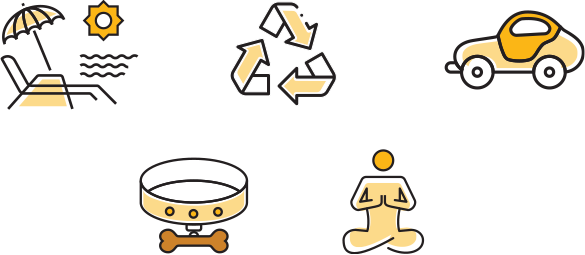 Usually, when you go to promote your property on social media, you share an image of a beautifully-staged apartment unit with the caption…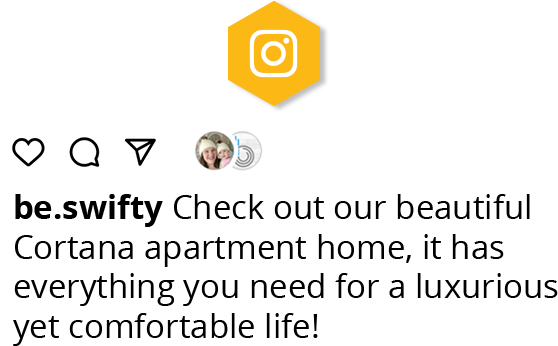 But without real apartment imagery, your caption can instead say…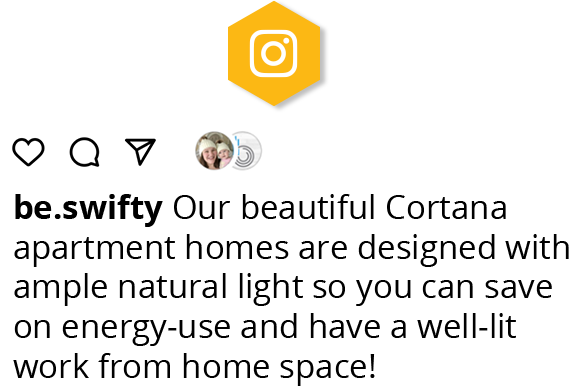 It's a small shift but one that will make all of the difference if you keep it in mind every time you create a post.
Obviously, with social media, you need imagery, but by focusing on the benefits of living at your property, you can use selective stock images (which we'll cover shortly).
To be clear, benefits are NOT features. The benefits of living at your future property are not the pool, fitness center, or dog park.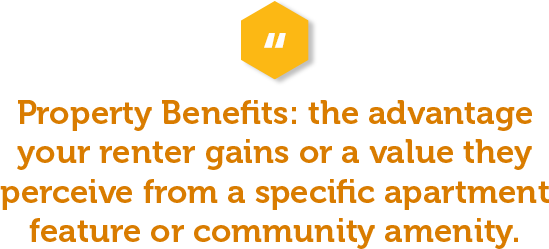 For some inspiration, here are some examples of unique benefits you can have your social content focused on: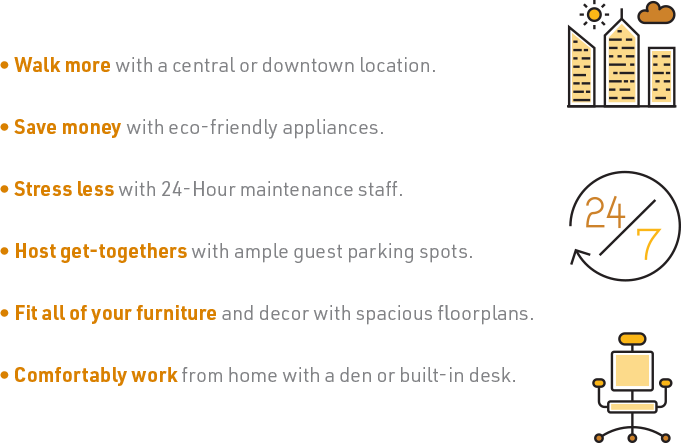 As you can see these are true benefits, not just a list of apartment features and community amenities.
When you have your social content focused on benefits such as ideal location, affordable units, attentive staff, eco-friendly features, bigger floorplans, and so on, you can begin to overcome a lack of imagery.
Invest in a Few High-Quality Renderings
While you don't necessarily need real photos of your property to begin marketing it, it's extremely helpful to have a few high-quality renderings of what your property will look like.
As we all know, many blueprints, conceptual art, and other design work are created long before the building begins. Use those pieces as a baseline for the renderings and outsource that creation (unless you have a fancy 3D digital design artist in-house, then you're lucky).
A few renderings can help bridge the gap between the "before and after" of your project and give potential renters a general idea of what their new living space will look like. This can be a lifesaver when you're multiple months or years from opening your new community.
Here are a few examples of our favorite renderings: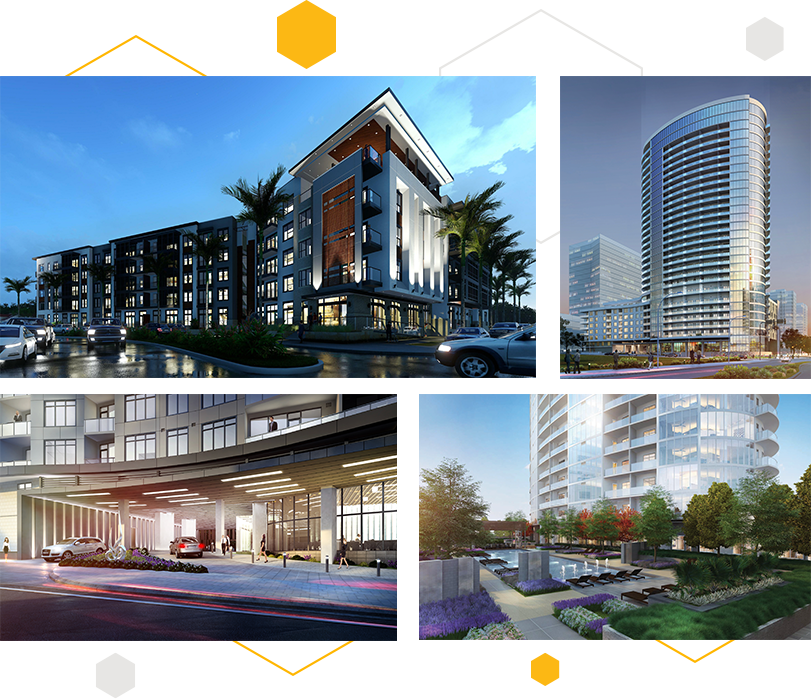 Do you get a good feeling of the property from looking at these?
If so, that's the sign of a successful rendering.
The ability for renters to visualize themselves living in the space is extremely important for signing leases early on and renderings help accomplish that more than stock imagery can.
Based on our experience, 2-4 high-quality renderings can really help take your apartment marketing to the next level and give you a baseline for choosing stock imagery when needed. This way, any stock images you use will have the same look and feel as your future property will.
We also recommend that you focus the renderings more on your website than on social media. While the same image can be featured on your multifamily website for a long time, reposting the same photo over and over again on social media is repetitive and annoying for viewers.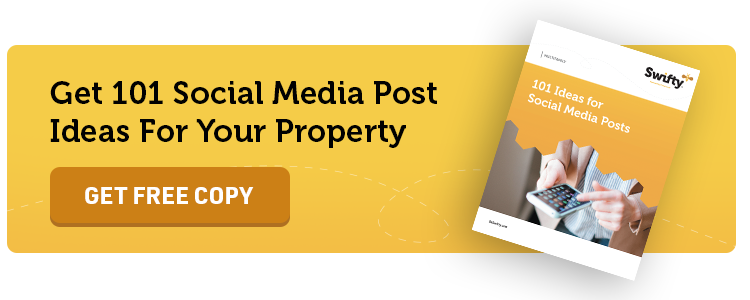 Be Selective With Stock Imagery
As mentioned, even with high-quality renderings, you will need to use stock imagery in your social media apartment marketing campaign and website, there's no getting around it.
(Quick note that Swifty can help you launch a beautiful apartment web design built to bring apartment leads even before your property is built.)
For effective stock imagery, it's all about being highly selective in the images you choose.
We've found that stock photos that are fully zoomed out or depict unrealistic moments such as people in the cliche "moving" poses come off as fake. Consumers know what stock images look like, there's no tricking them.
Also, avoid sharing stock images of full apartments because it's highly unlikely it will look like what your units will look like. You don't want to lead on potential renters.
For reference, here are some examples not to use…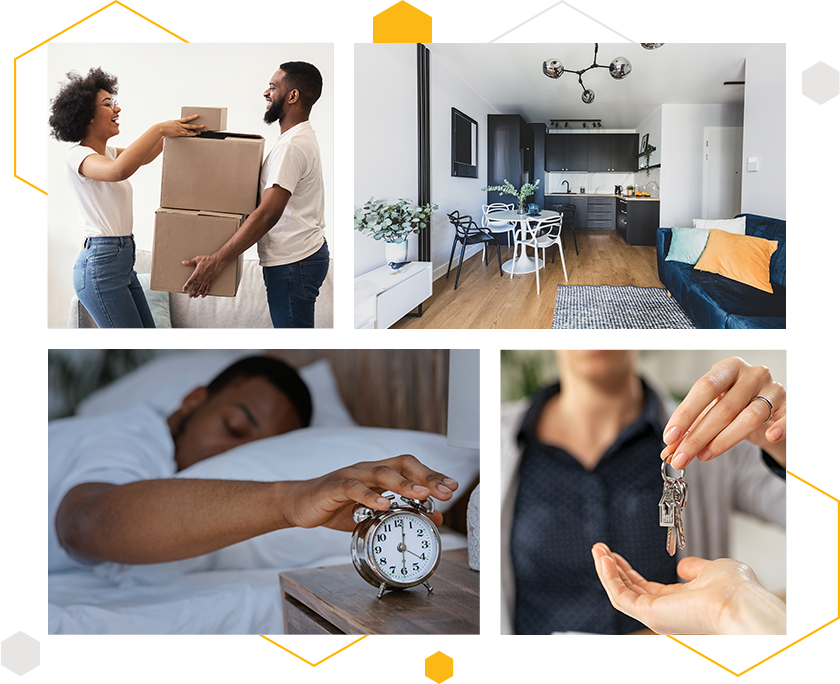 Overall, if it seems highly staged, don't use it.
We've found that choosing more "close-up" images helps your property to avoid looking spammy on social media. Images like this often focus on a single aspect or feature and the "fake-feeling" is much less pronounced. It becomes more believable that your property took that photo.
For example, if you're sharing a post about your unit kitchens, use a close-up picture of food being cooked on the stove or if you're highlighting the pool, share a picture of a couple in the water rather than the whole pool area. Potential renters won't be interested in amenity pictures they know aren't of your actual property.
Here are some examples of prime stock imagery…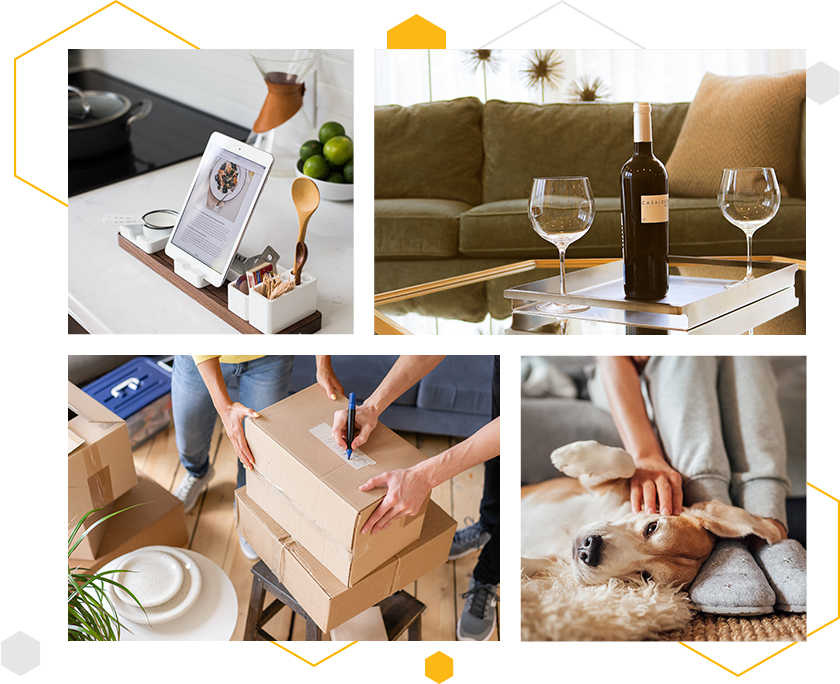 The difference is clear.
Utilize "In Progress" Shots
Don't be afraid to share actual, real-time shots of your property being built on social media.
You might think that concrete-filled, construction shots like this are "uncool", and while they might not be the prettiest-looking thing in the world, it's cool for potential renters to see the property come to life, so to speak.
If possible and when safe, it can be great to get on-site and shoot videos and snap photos of the project slowly going up. You can brand it as a "Behind the Scenes" series for a fun campaign idea.
Here are some in-progress shots we love: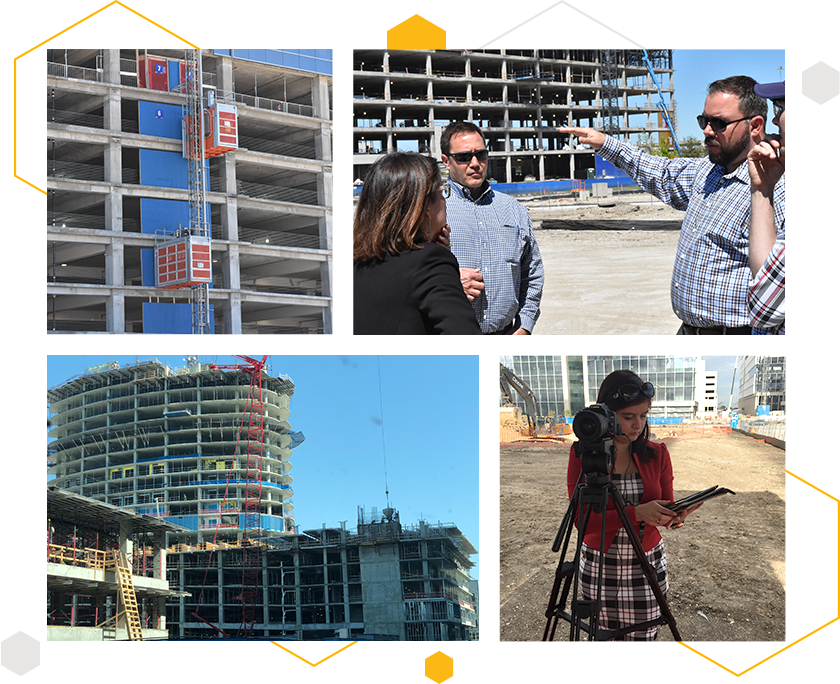 As more sections are completed, take progress shots so you can create fun "before and after" posts. Instagram Reels and TikToks are incredibly popular right now, so try to turn a few into videos! This can help give a tangible element to your property and offer something physical to share on social media.
Over time, followers will begin to feel like a part of the process and it can be exciting to see something be created before your eyes. It's okay if these photos aren't the most polished, no one expects a construction site to look pretty.
Prioritize Consistency Over Perfection for Consistent Apartment Marketing
The most important thing you can do for a property that isn't built yet is to be consistent with your apartment marketing efforts.
It's not going to look perfect from the get-go, you'll build that as you build your property.
Get your property's name out there, focus on expanding your multifamily website content, and start showing up on social media. This is the perfect stage for brand awareness and you can execute an apartment marketing campaign even without beautiful imagery.