Unlocking the Secrets to Lease Renewals: 10 Surefire Resident Retention Ideas
Did you know it costs $3,976 to replace one of your residents when they don't renew their lease?
According to a report from proptech company Zego, it takes 17.6 months to recover the cost of losing a resident.
These numbers continue to increase as well. In fact, last year's average cost to lose a resident was $3,850.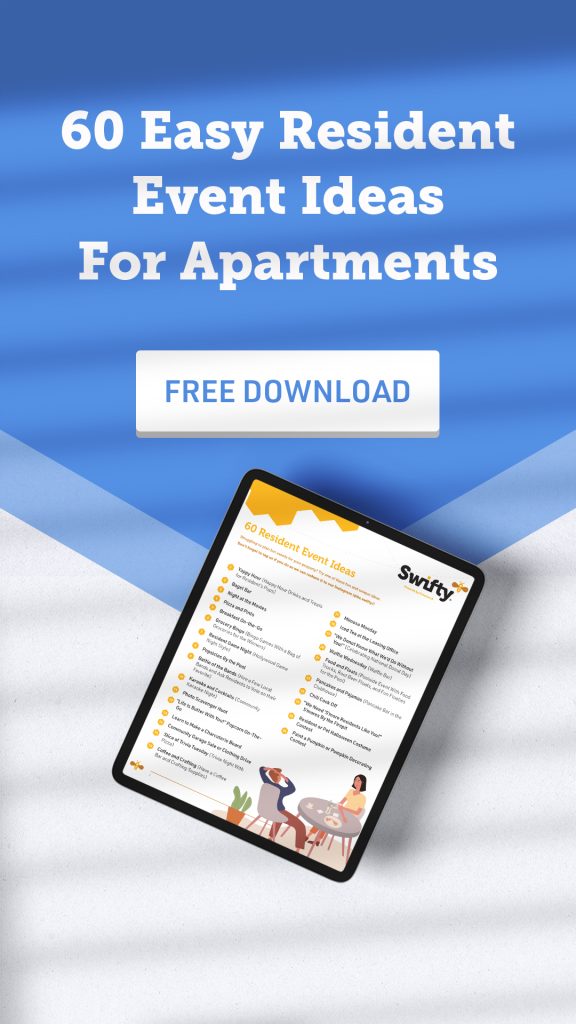 Zego found the average turnover costs to include:
Lost rents: $1,598
Unit repair costs: $775
Concessions: $1,240
Marketing and advertising: $364
So obviously, the most valuable asset to any multifamily property manager are current residents — especially those "unicorn" residents who are respectful, supportive of the community, and pay their rent on time.
Resident retention should be one of your highest priorities, but to do that, you need exciting apartment renewal incentives to compete. As apartment rent continues to rise nationwide, more residents are shopping for new apartments. According to Apartments.com, 82% of renters plan to move within the next year, and 60% say they want to move when their lease expires.

While the cost of rent and the size of your units are most likely out of your control, the one thing you can control is the environment, amenities, resident events, and incentives you offer. These offerings are what will set you apart from the competition to hopefully not only retain current residents but also earn word-of-mouth referrals.
Here are some resident retention ideas to get you started:
1. Offer a Free or Discounted Unit Upgrade
While you may not be able to avoid increasing rent at your property, one way to incentivize residents to still renew their lease is by offering more value. That value could be presented as a unit upgrade for the same rate or at a discounted rate from their current apartment.
The upgrade does not always have to be a larger unit, it could be a unit in a better location at your property or one that includes in-unit washers/dryers and a balcony or patio.
And if you don't have any available upgrades, you can offer to improve your resident's current unit as an incentive.
Here are a few ideas:
Upgrade one or more of the appliances
Offer carpet cleaning or floor refinishing
Give your resident a better parking spot (i.e., a covered parking spot or one closer to the entrance)
Offer a maid service for deep cleaning of the apartment
Provide window units if replacing your property's HVAC is outside of your budget
2. Host Regular Resident Events
Did you know that residents who have seven or more friends in their apartment community are 47% more likely to renew their lease? According to Satisfacts, resident events are one of the significant drivers of lease renewals.

Resident events can help establish stronger connections and relationships between your renters, turning strangers into friendly neighbors, improving your turnover rate. Fewer neighbor issues can lead to happier residents and more word-of-mouth referrals.
That being said, planning a successful resident event is much easier said than done — especially for the busy multifamily marketing professional.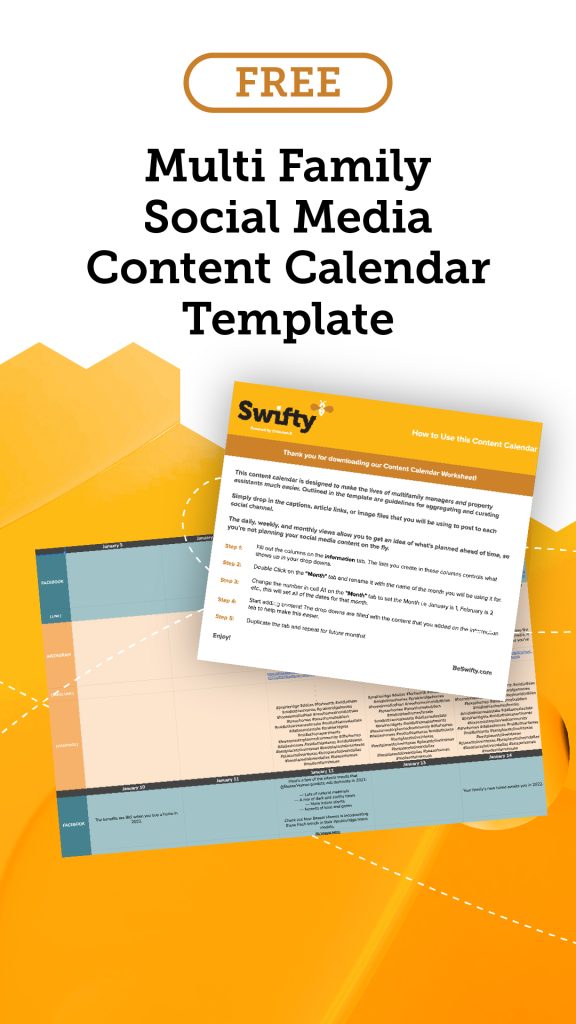 Here are a few resident event ideas:
People will not stop talking about the things they love, but they will also not stop talking about the things they hate. Consistent resident events will create living billboards for management companies. Residents will generate apartment leads directly through word of mouth or indirectly through social media.
Bagel Bar
Night at the Movies
Pizza and Pints
Breakfast On-the-Go
Grocery Bingo (Bingo Games With a Bag of Groceries for the Winners)
Resident Game Night (Hollywood Game Night Style)
Popsicles By the Pool
Battle of the Bands (Hire a Few Local Bands and Ask Residents to Vote on their Favorite)
Karaoke and Cocktails (Community Karaoke Night)
3. Offer a Free Month of Rent
We know offering a free month of rent is daunting. After all, it directly affects your property's income.
But what if that free month of rent is the difference between losing or retaining a resident? Think of the $3,976 we mentioned earlier that you would have to spend to fill that unit. If your monthly rent of that unit is less than $3,976, offering one month rent-free will save you money.
Additionally, once you lose a renter, you have to start over with building trust and a relationship with the new resident — not to mention that you might have just filled the unit with a renter who pays rent late or damages the apartment.
Consider incentivizing your good renters because financial concerns are one of the biggest reasons someone might not renew their lease. A free or discount on their first month's rent could mitigate those worries.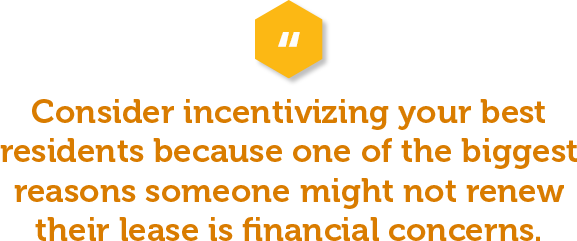 4. Show Resident Appreciation Frequently
It costs 5 to 25 times more money to acquire new residents than to keep existing ones happy. Loyal residents grow a property much quicker than multifamily marketing or sales, so it's important to show resident appreciation regularly. 

While resident appreciation could mean larger incentives for residents who refer people to your property or who go out of their way to recommend your property consistently, it can also mean small tokens of appreciation for all residents.
For example, you can offer snacks in the leasing office or leave little treats at each resident's doorstep with a handwritten note. These small tokens of appreciation can go a long way to making your residents feel special.
Here are a few ideas:
"Life Is Butter With You!" Popcorn On-The-Go
"We Donut Know What We'd Do Without You!" (Celebrating National Donut Day)
"We Need 'S'more Residents Like You!" S'mores By the Firepit
"Chip, Chip Hooray, for Being an Awesome Resident!" Celebrate National Chocolate Chip Cookie Day in the Leasing Office
Iced Tea at the Leasing Office
5. Invest in Smart Locks
While you can never promise 100% safety and security anywhere, you still want your residents to feel safe and relaxed in their homes. Upgrading your property with smart locks or controlled, gated access can offer them peace of mind (and justify a rent increase, if needed).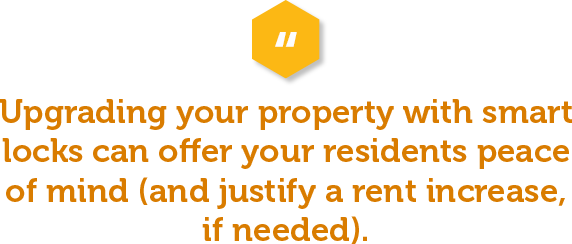 Adding smart locks to your units enhances security and serves as a lease renewal incentive because it offers residents the modern technology they desire in today's digital world. Smart locks prevent residents from accidentally locking themselves out of their units as well because residents can set an access PIN code with just their smartphone. They can also provide that access code to family, friends, or even the dog walker. Your residents will also appreciate not having to carry around bulky keys anymore.
6. Ease Your Pet Policy
Do you have a strict pet policy at your apartment? Perhaps you only allow cats or small dogs, or maybe you only allow one small cat or one small dog. Whatever your pet policy is, one way to provide an incentive for a lease renewal is to rethink that policy and ease your restrictions. If you charge a pet fee for renewals, consider waiving that fee as well.
About 70% of households in the U.S. own at least one pet. A strict pet policy is not only a huge chunk of missed opportunities for new residents but could also be why someone doesn't renew their lease with your property. For example, if a resident's lease is up soon and they really want to adopt a dog, they may deny the lease renewal in favor of a property down the street that has a much more lax pet policy.
Do not give your residents any excuse not to re-sign with your property. Eliminating some pet restrictions (especially for residents you trust) can turn renters into long-term residents.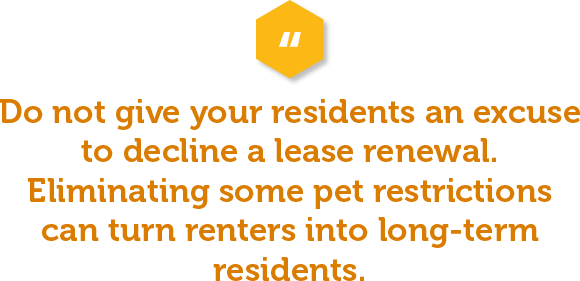 To further win your residents over, consider offering the following:
Free pet leashes (you can even order branded leases with your property logo on them!)
Install dispensers for pet waste disposal bags outside and in your dog park
Offer dog treats in the leasing office or community area
Host resident events that include your resident's furry friends (e.g., "Yappy Hour")
7. Offer Additional Concierge Services
A little bit of concierge service can go a long way. Residents value convenience any way they can get it. From partnering with dry cleaners or grocery delivery apps, there are many ways you can offer concierge-style services at your property.
These added services can help incentivize renewals and justify a rent increase, especially if you add multiple services.
For example, consider integrating convenience or property management apps on a resource page on your multifamily website, along with discount codes to use the services. One app, in particular, is Zego Mobile Doorman, which provides multifamily properties with a streamlined system for managing property tasks.
Residents are able to make payments, place maintenance requests, check in visitors, monitor package arrivals, and much more through this mobile application. It also offers several other conveniences and amenities, such as the ability to book a taxi, make restaurant reservations, etc.
The system is wholly customized to your property and your neighborhood. Millennials and the upcoming Gen Z are growing accustomed to these mobile conveniences, and there's no reason their multifamily property can't offer the same.
8. Improve Communication and Maintenance Response Time
Nothing frustrates a resident more than slow maintenance response time. While you can't always promise speedy service, you can communicate with your residents to let them know what's going on and what's currently on your maintenance team's plate.
For example, if your property is located in the south and it's the middle of summer, most likely, your maintenance team receives requests for A/C service about 5-10 times per day. Sometimes that service involves a quick fix, but more often than not, it's an overhaul or replacement parts that are needed.
While these delays are unavoidable, what is avoidable is angry residents who are sweating in their apartment and think the maintenance team is ignoring their request or taking too long to help.
Our suggestion? Work with your maintenance team to determine what process changes you can make to improve response time and efficiency. As well, you should regularly communicate with your residents each week about your maintenance team, inform them that you are working hard to fix any issues, then offer temporary solutions. In the A/C example above, your property should be quick to provide window units and fans. In the winter, you could offer space heaters and extra blankets.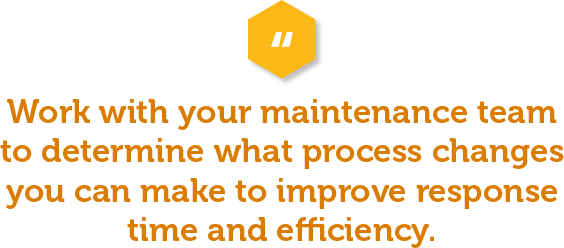 If financial compensation is needed, make sure to act quickly and offer it to affected residents. We'll just reference it again: It will cost you nearly $4,000 to get a new resident in the unit but maybe will cost you $2,000 to fix a leaking roof and earn a lease renewal.
9. Elevate Your Property's Energy Efficiency
Sustainability is about more than just LED light bulbs or good insulation. What was once considered a potential "fad," sustainable living is practically a requirement for today's renters.
They have come to expect a level of sustainable features built into their living experience, from energy-efficient appliances to on-site recycling, in addition to more unique green features like bike-sharing stations and sustainable landscaping.
Many residents agree that environmental sustainability is an attractive amenity. Studies suggest that over 60% of renters would pay more in monthly rent for sustainable features.

Here are a few energy-efficient ideas to incorporate at your property:
Covered bike storage to reduce greenhouse gas emissions.
Electric vehicle charging stations to accommodate residents with EVs.
Onsite fitness studios, business lounges, and game rooms to prevent residents from having to drive off community grounds.
Smart irrigation controllers to ensure your plants are watered and verify that your systems are performing correctly.
Smart thermostats automatically track and adjust the temperature and humidity from a smartphone.
Install smart lighting to allow residents to control lights from their smartphones.
If smart lighting is outside your budget, consider retrofitting your property with LED lights.
Remote-controlled blinds so residents can bring the blinds up or down with their smartphone.
10. Install Package Lockers
Imagine a world where residents don't have to wait on the leasing office to open to get their packages. Imagine a world where your leasing staff doesn't have to help residents find their packages every day. This is what package lockers will do for you.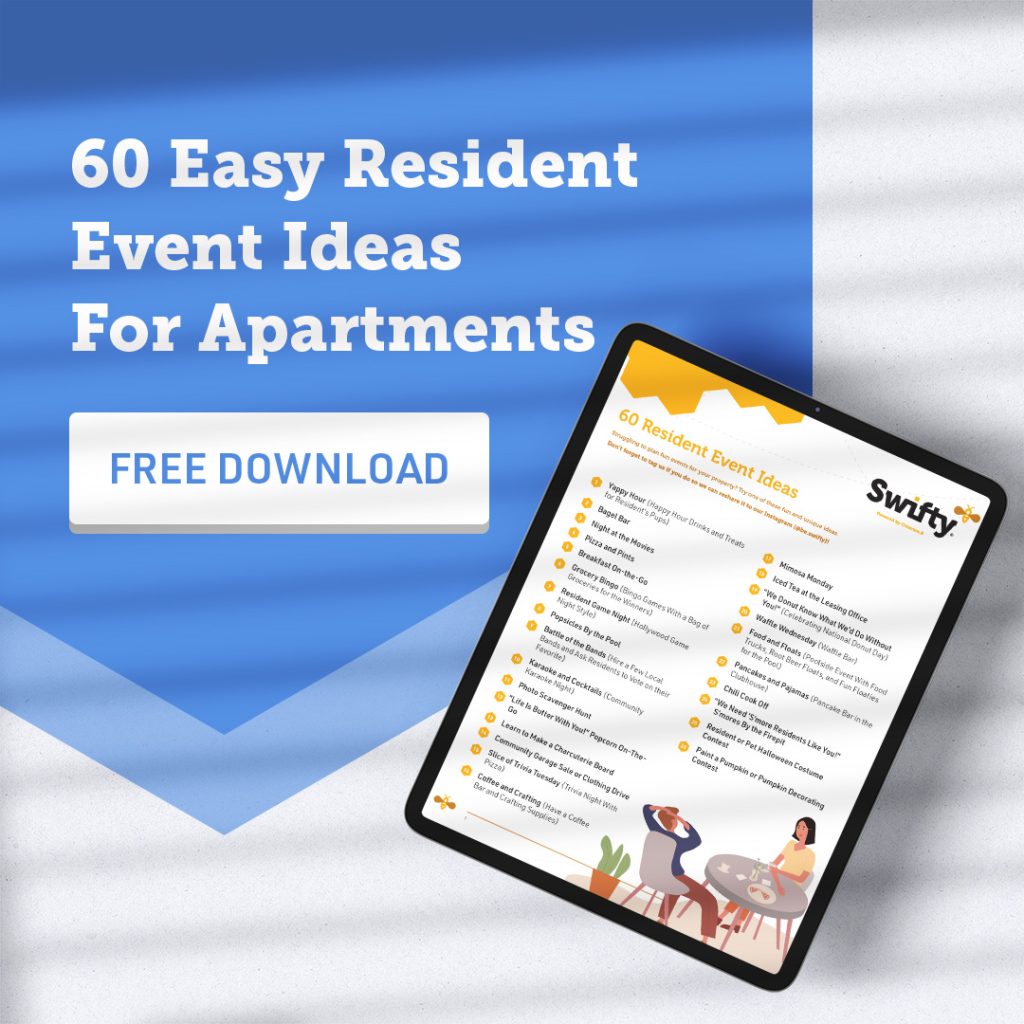 According to Multifamily Insiders, residents are wanting more and more service-based amenities; they are no longer interested in properties that just offer a swimming pool or business center. Residents want convenience, and you can provide that to them by installing package lockers.
Package lockers will allow each resident to have their own locker and code to retrieve their packages any time of day or night. So, no more listening to residents complain that they haven't been able to pick up their packages because the leasing office is closed.
This added amenity will not only reduce one common complaint many properties receive from residents, but it also justifies a rent increase and incentivizes residents to renew their lease.
Convenience Is Key to Resident Retention
It's clear a paradigm shift is occurring as technology advances and resident demands change. It will be up to the property managers and developers to make some changes to increase resident retention and ensure resident needs are met.
Ultimately, when it comes to resident retention, adding convenience is key. Moving out of an apartment is stressful and takes a lot of planning and patience. Nobody wants to move if they can avoid it, so the key here is making sure you don't provide any excuse for your residents to not renew with your property.
If it's more convenient for your residents to stay in their unit, then they will, but it's up to you and your property team to earn that renewal.