Is Social Media Brand Engagement Dead?
Is social media for apartments just a media planning and buying exercise — emphasizing viewed impressions? Do brands in today's digital world have to "pay to play" if they really want their message to be seen?
It certainly feels that way, especially for small businesses or multifamily properties without an already well-established online presence. Social media for apartments feels like the opposite of connecting or listening — it's broadcasting.
Indeed, we're seeing more billboard-esque messaging from major brands, along with a dwindling reach for organic content. But it's not all about ads and no connections.
60 Resident Event Ideas – Easily Plan More Resident Events and Increase Resident Retention in 2022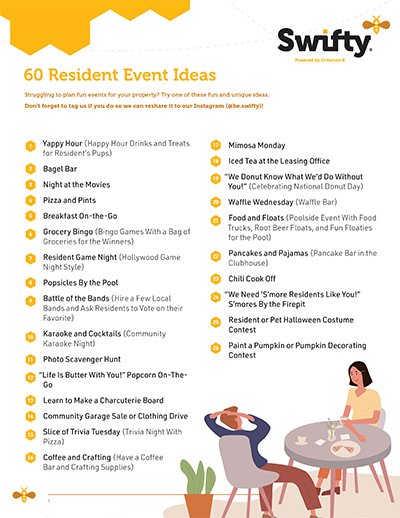 What we mean by this is: Brand engagement on social media is not merely a romantic notion; in fact, it's evolving multifamily marketing and business communication in more ways than one.
Let's take a look at three ways social media for apartments is about more than just vanity metrics and ads.
1. One-on-One Customer Engagement (AKA Brand Building)
Tweet to Whole Foods (@WholeFoods). Chances are, you'll get a response from the corporate account pretty quickly.
Whole Foods is one of several companies (e.g., JetBlue, Target, Kohl's, Wendy's) that view social media as an opportunity for brand engagement.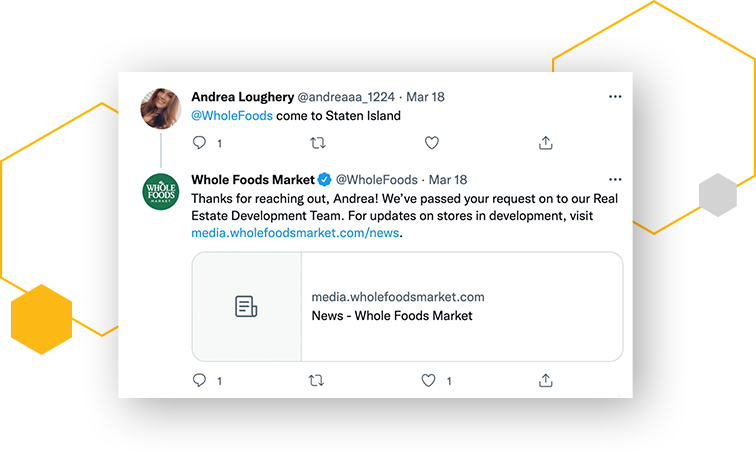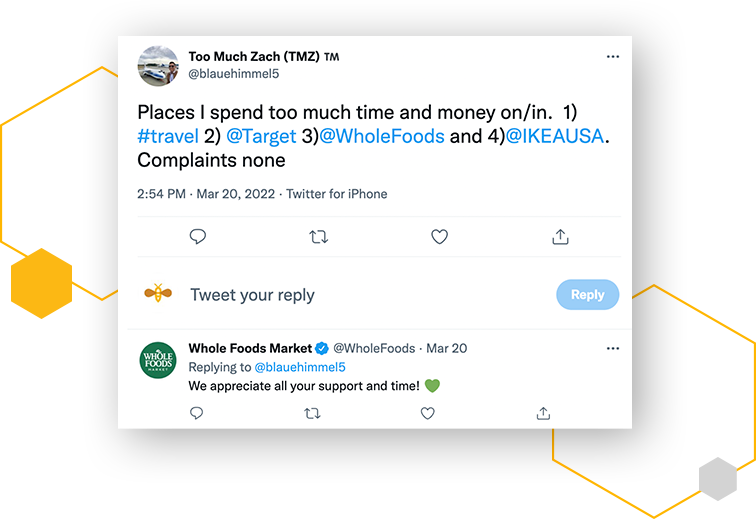 Further, Twitter is a good place to view these interactions. Hop onto Twitter and select "Tweets & Replies." What you'll find is that Whole Foods likes to joke with its customers; Target wants to know what kind of bargains you found today; and Kohl's will tell you that you look "downright foxy" in that dress. And don't even get us started on Wendy's.
This type of one-on-one interaction is not isolated to Twitter. Multifamily brands can also take advantage on Instagram. By creating genuine connections with your followers (AKA prospective and current residents) and engaging with them across all social media platforms, you can start to see some engagement on your posts in return.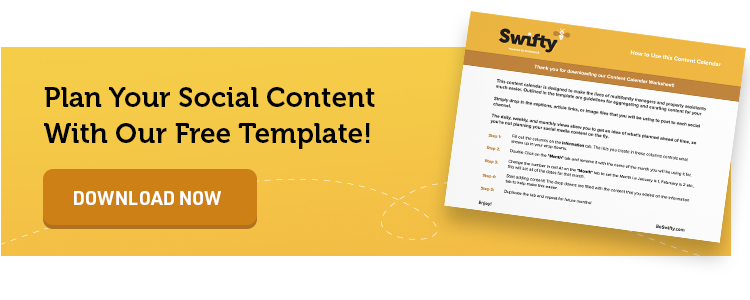 How do you measure the value of these interactions?
In the world of advertising numbers, single interactions like these count as one impression or one interaction. Further, they aren't given any more weight than others. And yet, from both a multifamily marketing and resident perspective, it's easy for us to see the great value in this type of engagement.
Through these one-on-one interactions, brands are connecting. They're listening and defining the brand personality.
As a consumer, you likely appreciate the time and effort these brands devote in order to build a relationship with you. It breeds positive perceptions and loyalty. In fact, it makes them more human.
A great example of this strategy in action is below. After following a multifamily property on Instagram (a target audience for Swifty) then engaging with some of the property's recent posts, within ONE MINUTE of engaging, we received a follow-back in return.

Why? Because the property took note of the fact that we intentionally followed them and engaged with their recent posts.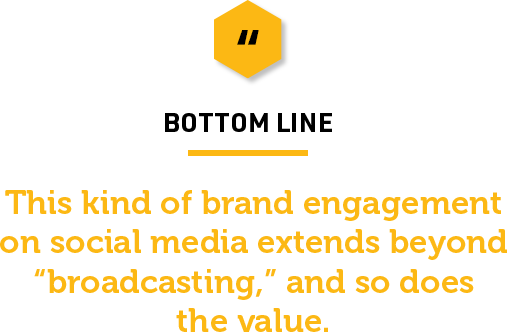 2. Customer Service on Social Media (AKA Reputation Management)
Several major brands have set up social media accounts to address customer service issues. This is necessarily a two-way channel — one that requires connecting and listening.
Take the multifamily industry, for instance. Customer service is obviously an important part of the job. But that positive personal encounter that keeps current and potential residents happy carries over to digital as well. Multifamily brands can make a huge impact by monitoring conversations online. Engaging with renters as they comment on social media channels will show the active presence of the community.
If you notice a resident blasting on social media that their maintenance request still has not been resolved or that they can't find a parking spot in the afternoons, take this as an opportunity to respond to that resident's comments and implement a plan to appease their issue(s). You might be able to earn a good review (despite the issue) by showing the resident that you hear them online and are taking action to make improvements.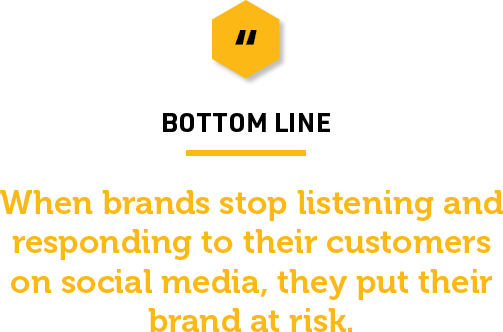 3. Crowdsourcing & Feedback (AKA Responding to Resident Needs)
Brands that are not listening on social media are also missing out on valuable marketing insight. When brands leverage the two-way properties of social media for apartments effectively, they can create opportunities for positive word-of-mouth. And several brands are doing just that.
Several brand campaigns showcase companies using social media to crowdsource products and spark brand advocacy. Most notable is LEGO, which established the LEGO Ideas platform. Through this platform, users can submit new ideas for LEGO sets. Consumers are also able to offer feedback on those submitted ideas and vote for their favorites. If an idea receives more than 10,000 votes, LEGO reviews it. If chosen, the submitter works with LEGO to bring the idea to fruition (and also earns royalties on the sales).
By crowdsourcing feedback, this gives consumers a voice and a say in what ideas LEGO will launch — plus it supports new idea generation. Did you know the Beatles' "Yellow Submarine" set was actually a crowdsourced idea through this platform?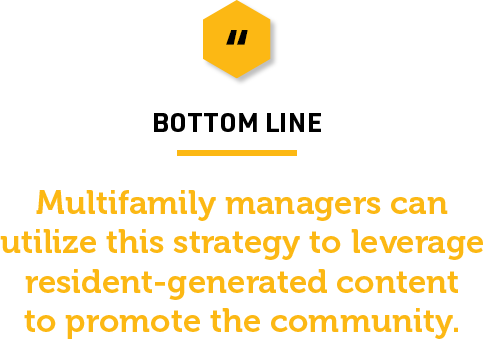 Let's Not Be Dramatic …
In short: brand engagement is not dead.
Recent developments in social media advertising have certainly introduced some interesting caveats to the world of multifamily marketing.
With Facebook spearheading the format for online advertising, brands will have to increasingly "pay to play" when it comes to reaching their customers. And yet, as targeting capabilities become more advanced, multifamily brands can also more accurately target the right residents — the prospects and renters who care about their brand and are most likely to engage.
Forge ahead, multifamily properties. Don't give up on social media!