The Basics of ADA Compliance, Why it's Important for Your Multifamily Website, and How You Can Meet Requirements
Table of Contents

➢ WCAG

➢ Does ADA Compliance Apply to Websites?

➢ Importance of Apartment Websites Being ADA Compliant

➢ Why Does ADA Compliance for Apartment Websites Matter Now?

➢ Basics of ADA Compliance for Apartment Websites

➢ Do You Need a Web Developer?
Within the next few years, ADA compliance for apartments will be a necessity.
This isn't just an educated prediction for our industry, it's a conclusion based on the increasing number of lawsuits being filed against multifamily websites that aren't accessible for people with disabilities.
We know. It's not what you want to hear right now.
The upkeep of a modern, fully functioning multifamily website is difficult enough, and now there's a need for it to be "ADA compliant" too?
Whether you are familiar with that term or not, hearing about it might make your head spin because it's simply ANOTHER thing you have to worry about with your multifamily website.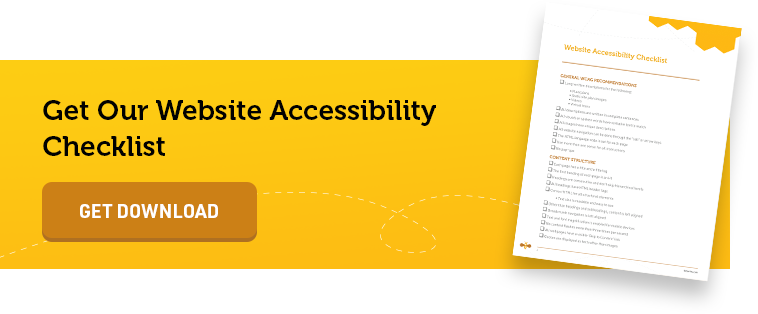 Before you get too stressed out though, please read through everything we have for you here; this guide is designed to make understanding ADA compliance for apartments easy. Feel free to use the "Table of Contents" above to navigate to the sections you're most interested in.
First, let's break down ADA compliance for apartments.
What Is ADA Compliance?
ADA stands for the Americans with Disabilities Act and ADA compliance simply means an entity (such as a commercial building or website) that is accessible to individuals with disabilities. As with many laws, the ADA has evolved over the years through both clear, written amendments and widely accepted reinterpretations — making it a bit of a murky subject for the general public.
Unfortunately, a lot of online articles and blogs lump together the written law with what is generally done/accepted, making it more difficult to understand and figure out what exactly is required for your multifamily website to be ADA-compliant.
To get you up to speed with where ADA compliance for apartments stands today and why it's such a hot topic filled with questions, here is a quick overview of its history: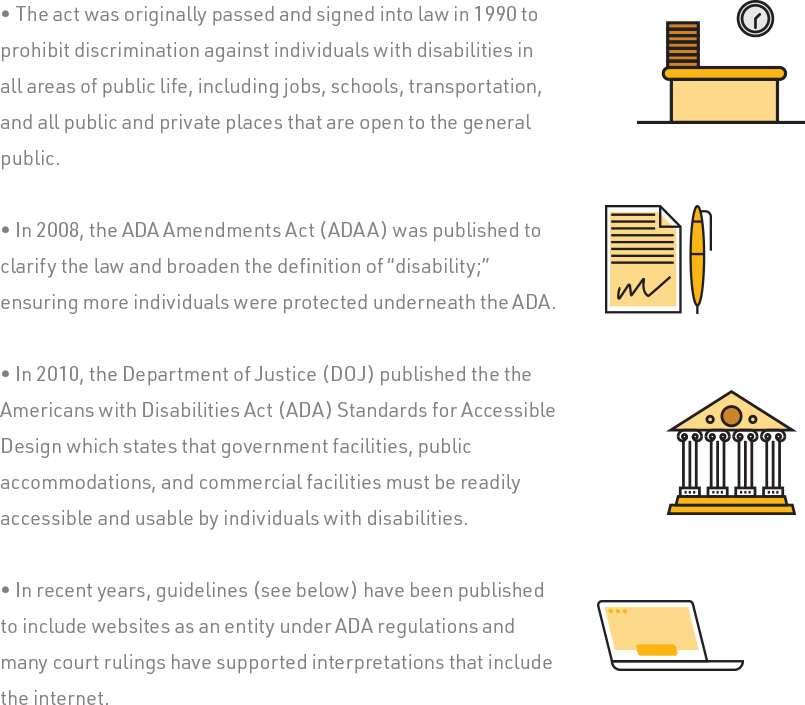 Nowadays, when people talk about ADA compliance, they are usually referring to the ADA Standards for Accessible Design.
As stated above, discussions on ADA compliance often merge ADA federal regulations with additional guidelines that have been set by other organizations, when in reality — in terms of what the law says — they are not the same thing.
This is where WCAG comes into play.
ADA vs. WCAG
WCAG stands for Web Content Accessibility Guidelines and was published by the Web Accessibility Initiative (WAI) of the World Wide Web Consortium (W3C) in an effort to extend disability regulations to the internet and make web content more universally accessible. Multiple versions of WCAG have been published, but the most important ones to understand are the most recent two.
In a direct response to the unprecedented changes in technology, WCAG 2.0 was published in 2008. It introduced the principles of accessibility that stated content (anything you see on a web page) must be perceivable, operable, understandable, and robust.
To break it down more, following WCAG ensures your multifamily website is: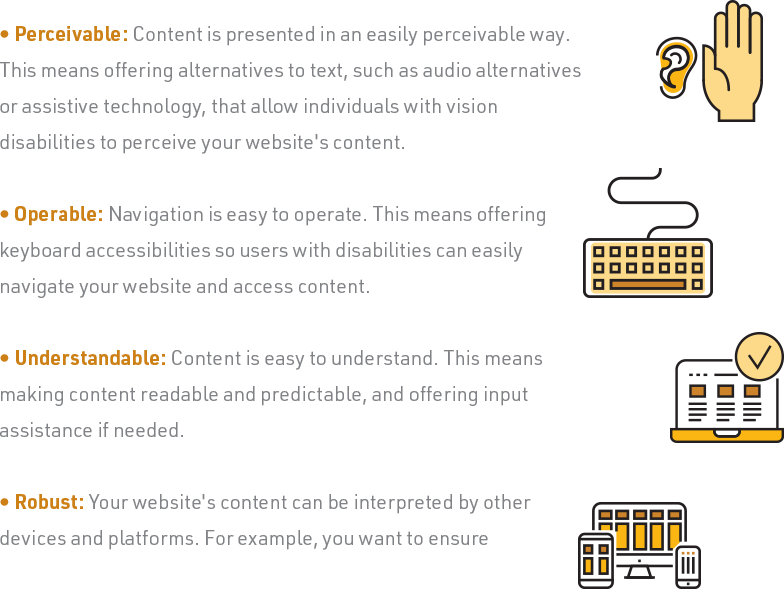 Fairly recently in 2018, WCAG 2.1 was published to further encompass the problem of inaccessibility. It does not replace the prior version but rather builds on it to include mobile devices and people with vision and cognitive disabilities.
This means…

This is great news for multifamily marketers and managers who are trying to compile a list of steps to take for an accessible apartment website. 
The single problem is — these guidelines are not law.
WCAG is not an official part of ADA compliance even though the government acts like it is.
Does ADA Compliance Apply to Websites?
Welcome to the murky waters we were referring to.
The biggest mistake congress made when enacting the ADA was not properly anticipating the critical and dominant role the internet would have in the 21st century.
This miscalculation has caused a slew of lawsuits regarding web content and websites that aren't accessible to people with disabilities.
While the ADA does not specifically address websites, the Standards for Accessible Design asserts that entities that have "places of public accommodation" are underneath the law and that statement has been interpreted to include the internet, and for our purposes, websites. In fact, the DOJ has stated that many websites can be considered "places of public accommodation" even if they don't have a physical presence.

What about Multifamily Websites?
Being that the DOJ considers websites that don't have a physical entity to be under ADA regulations, it's more than safe to assume that websites that are representing physical apartments — one of the most frequent "places of accommodation" in the United States — are considered to be under ADA regulations.
Does Your Multifamily Website Need to be ADA-Compliant?
Our answer is an unwavering yes.
This is what we tell all of our multifamily clients and we'll explain why.
Putting legal matters aside for a moment, let's look at a few other reasons.

When you do not prioritize ADA compliance for your multifamily website, you are hindering a whole segment of individuals from learning about your property. Not only can this cut you off from potential new leases but it's also discriminating against individuals with disabilities. As an industry that strives to offer high-quality living options for anyone to call home, we feel like inaccessible multifamily websites go directly against our goals and purposes.
Due to a lack of accessible property websites, many individuals with disabilities hire apartment hunters or only search from a specified list of ADA-compliant websites. Imagine if your apartment website was a part of that small list or the individual didn't have to hire someone. That's more potential leases for your property and more accessibility for members of your community.
On top of that, in recent years the DOJ has stated on multiple occasions, both verbally and through legal case rulings, that apartment websites are underneath the umbrella of ADA. By not complying, you are opening your property up to potential lawsuits.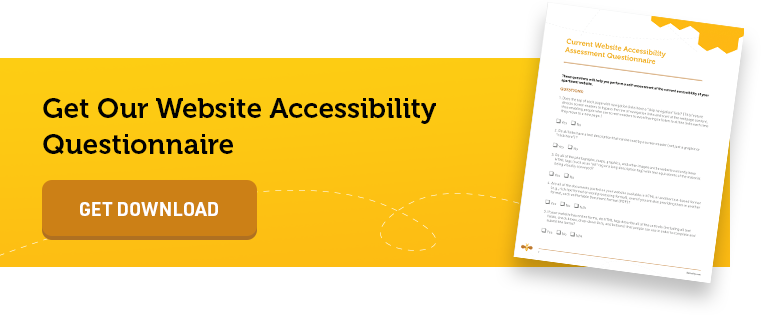 Even though it is not law, in a recent ruling the court stated that it "can order compliance with WCAG 2.0" on how to make your site accessible.
Now, we're not saying that the moment you launch a new multifamily website or update your current one, you're going to be sued by the government. However, it's better to get in front of this new trend and not open your property up to potential problems in the future.
Why Does ADA Compliance for Apartment Websites Matter More Now?
The most recent version of the Americans with Disabilities Act has been around for over 10 years — so why is there suddenly so much chatter about ADA compliance for apartments now?
That's the real question, right?
Not too long ago, none of us in the multifamily industry were thinking about this, much less trying to actually create an accessible multifamily website.
Along with the recently updated guidelines that were mentioned earlier, the past few years have seen a significant increase in federal lawsuits filed against businesses, alleging that their websites violate the ADA by not being accessible to people with disabilities.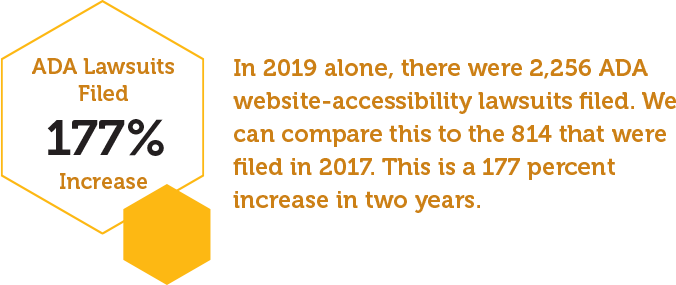 It's quite disheartening how many websites aren't accessible to people with disabilities. In a recent study, it was found that 98 percent of the world's top 1 million websites are non-compliant.
Let's also not forget that ever since the emergence of COVID-19, we have merged even more onto the online space as an entire industry. Apartment tours and the majority of potential renter communication are now happening online. An accessible and compliant multifamily website has never been more important.
Basics of an ADA-Compliant Multifamily Website
As you might imagine, there's many steps and procedures that go into making a multifamily website ADA-compliant.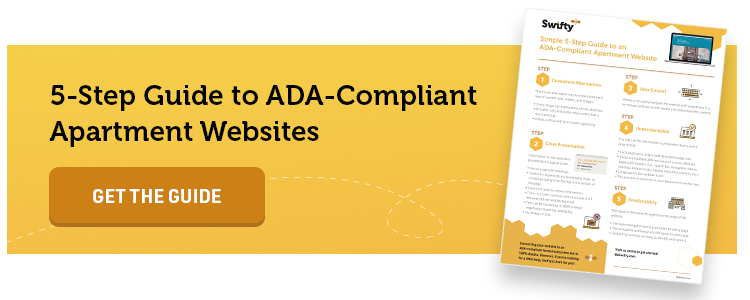 However, there's a few changes you can make right now with minimal web knowledge to increase the compliance of your multifamily website to what is considered "Level A" compliance.
There are three levels of ADA compliance with the WCAG standards: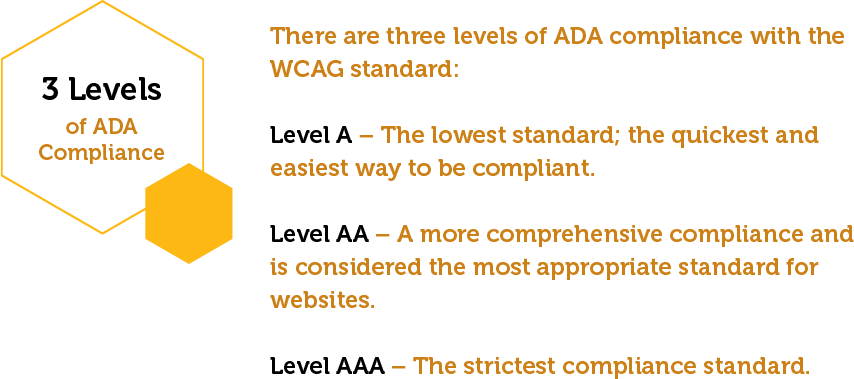 If you are looking to make your current or future multifamily website ADA-compliant, it is important that you seek experts that understand the different levels and guidelines of the WCAG, as well as understand how current website design can help or hinder accessibility to users with disabilities. We recommend that you reach out to Mixed Media Creations for expert help on ADA compliance.
As a quick overview, here are the main elements that are crucial for accessibility:
Navigation, links, focus state.
Forms, digitally signed forms.
Images, galleries, sliders.
Video, podcasts, audio.
Tables and iframes.
Maps, infographics, illustrative graphs.
Text layout, fonts, distractions, color contrasts.
Page structure and organization.
PDFs, Docs, PowerPoint.
This can help give you an idea of how encompassing ADA compliance is. It basically touches every aspect of your multifamily website.
Now, here are the basic changes you can make on your own:
Alt Tags — Alt tags allow users with disabilities to read or hear alternative descriptions of content they might not otherwise be able to view. Alt tags describe the image or object itself and, generally, the purpose it serves on the site. Every image, video, and audio file should be given a descriptive alt tag.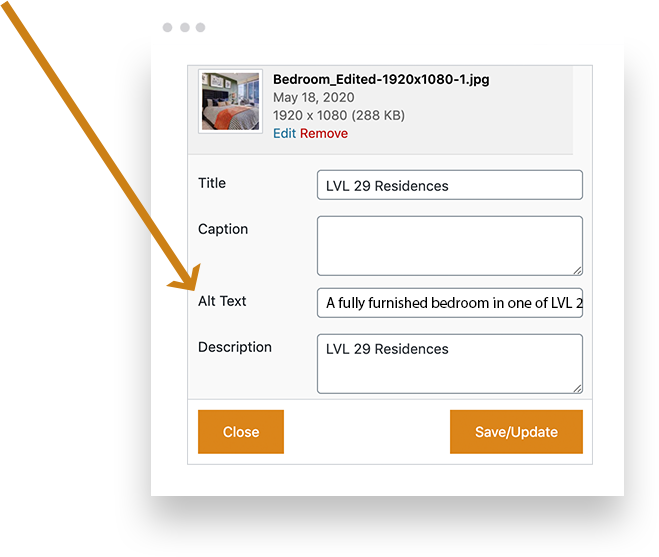 Text Transcripts — Text transcripts help individuals with hearing impairments understand content that would otherwise be inaccessible. All video and audio content on your website should have a text transcript.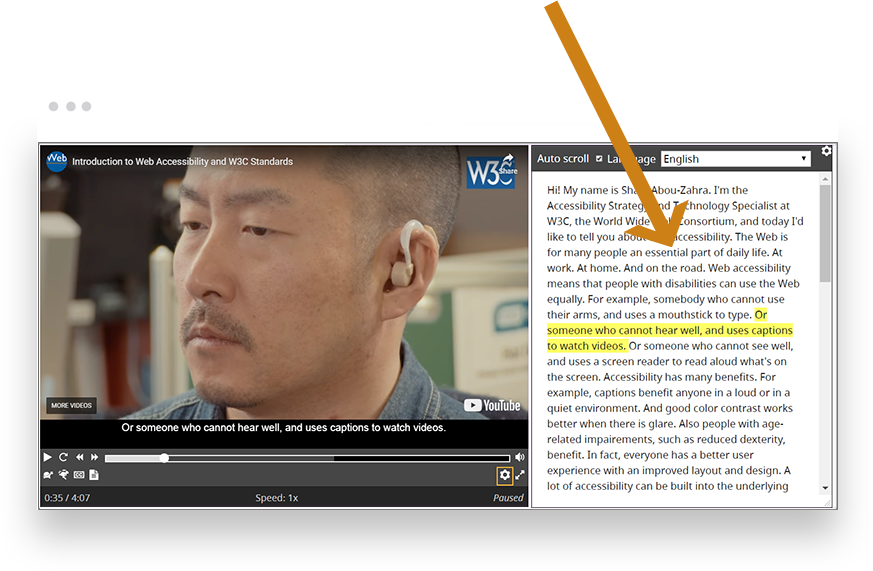 Site Language — By identifying the site's language in the header code, users who use aids such as text readers will be able to identify those codes and function accordingly.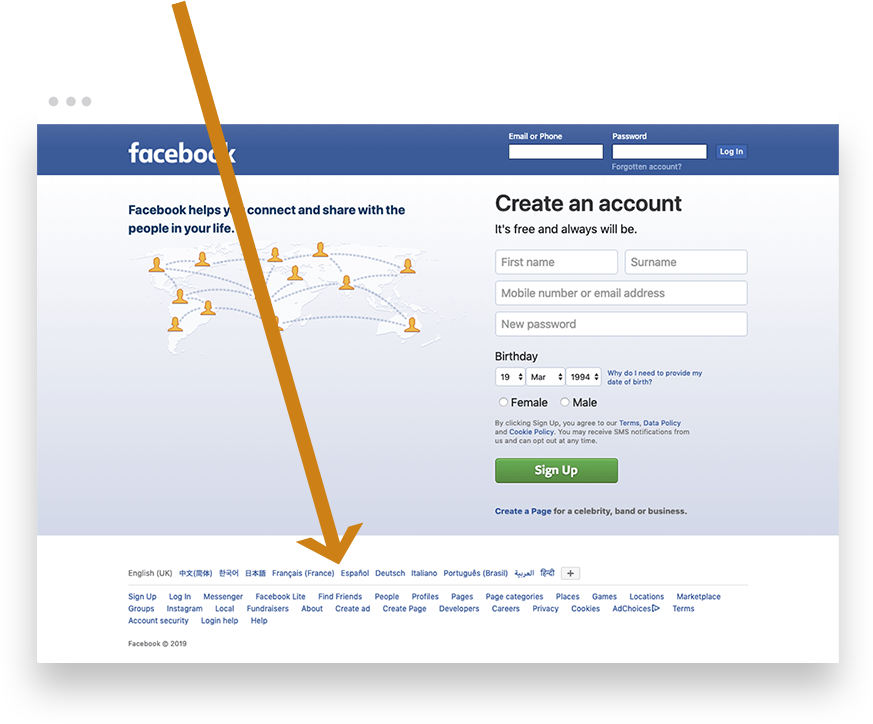 Consistent Layout — Menus, links, and buttons should be organized in such a way that they are clearly delineated from one another, and are easily navigated throughout the entire site.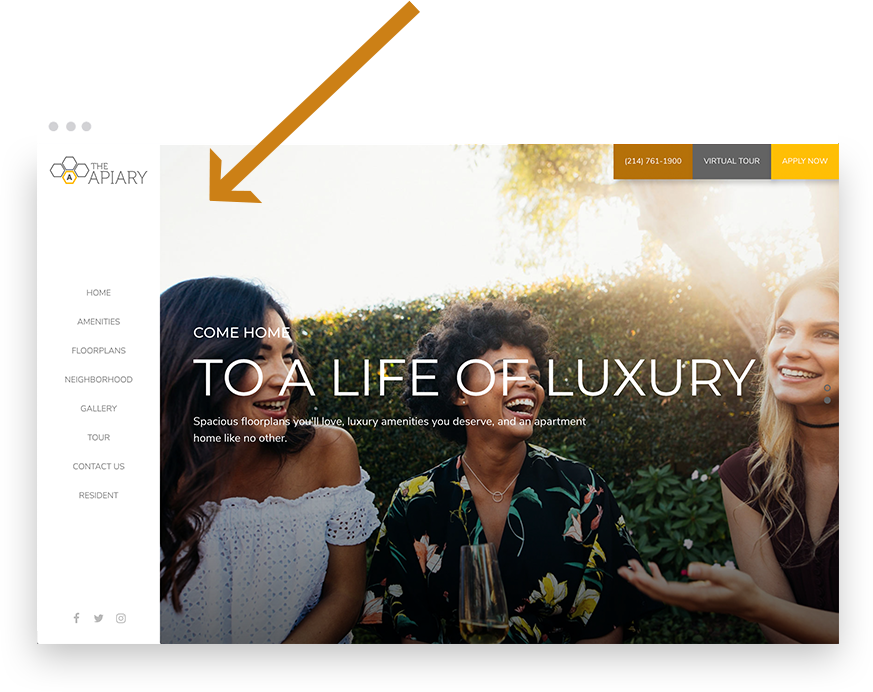 If getting your apartment website to a Level A compliance is all you can do at the moment, it's a great first start!
What Does a Multifamily Website that is ADA-Optimized Look Like?
Check out this breakdown from an accessibility standpoint of one of Swifty's ADA-optimized multifamily website themes that meets WCAG 2.1 Level AA!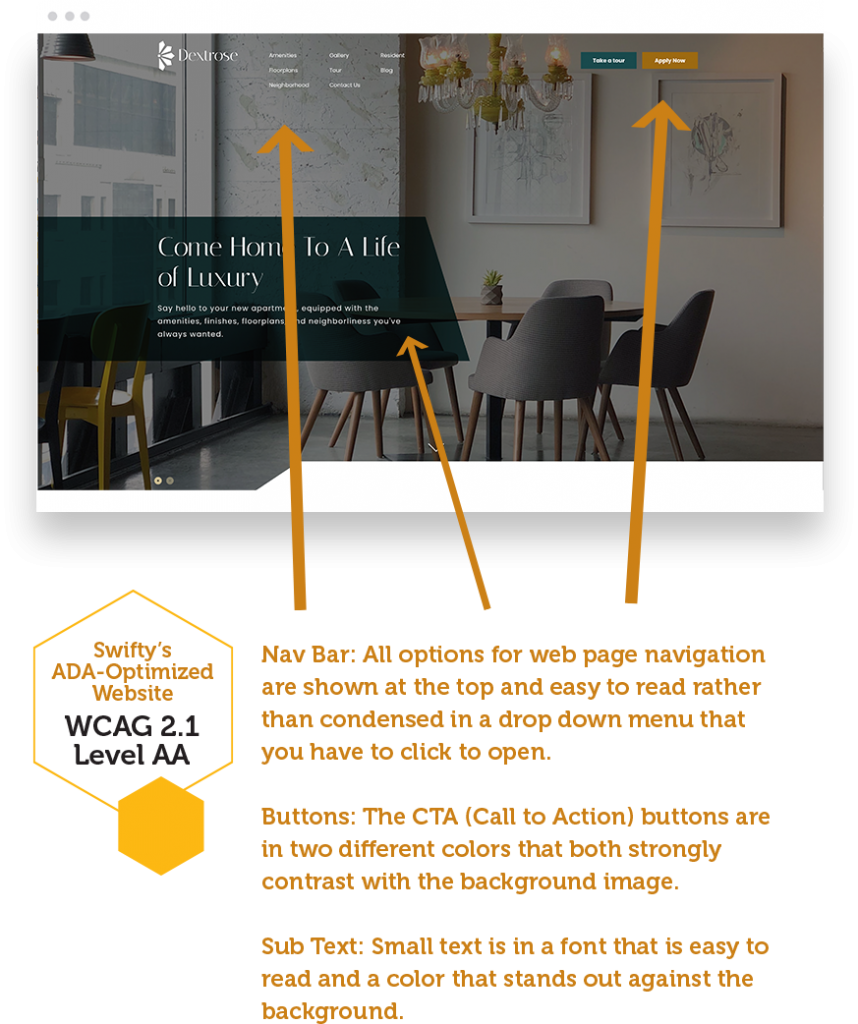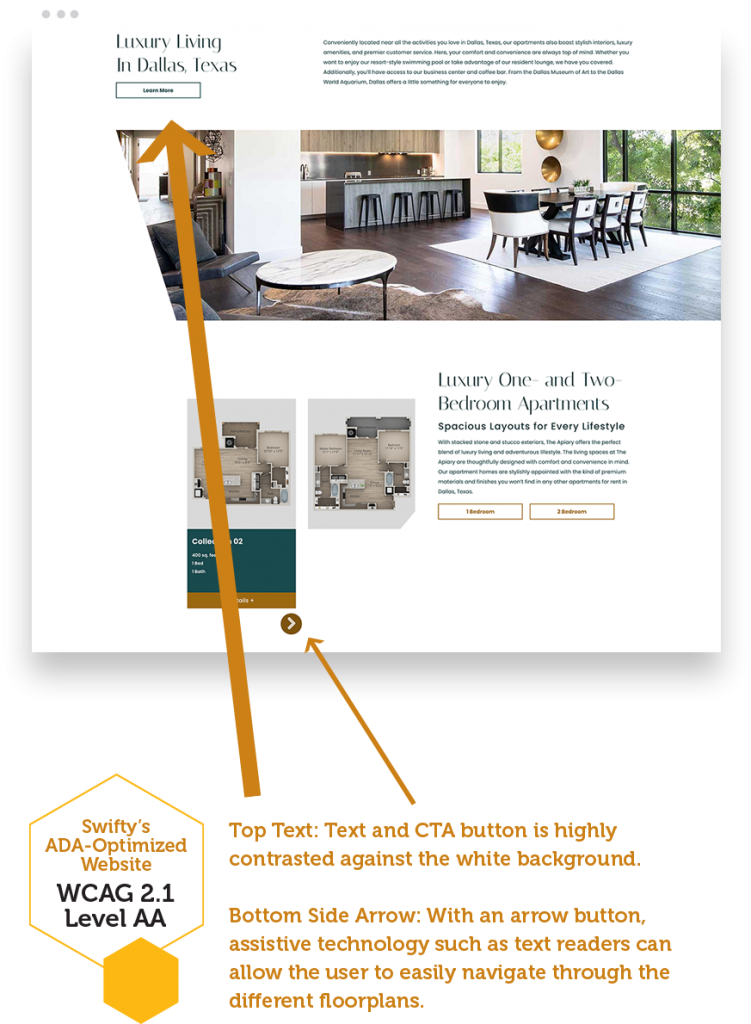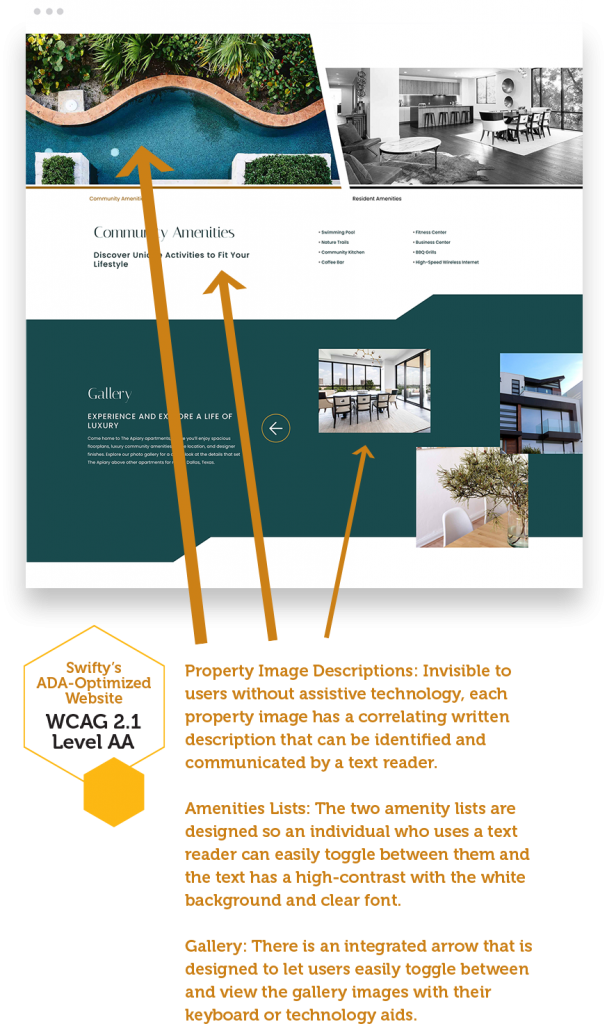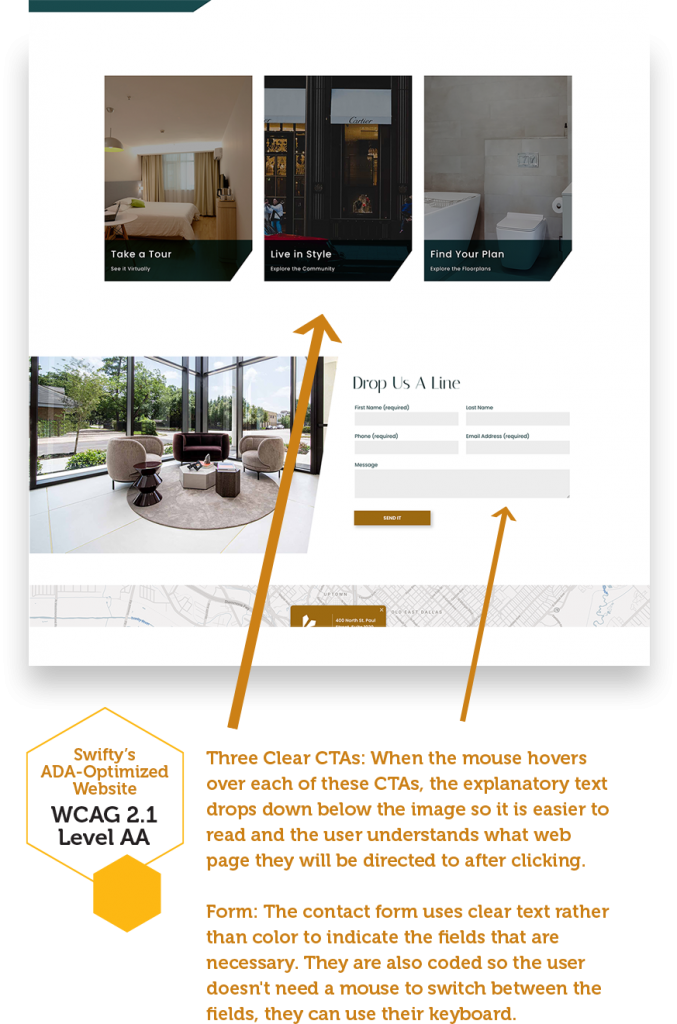 Do You Really Need a Web Developer to Fully Meet ADA Compliance Standards?
Yes!
An ADA-compliant multifamily website is about more than readable content and easy navigation. Reaching full compliance requires large amounts of effort and web knowledge to make your website robust enough to work with current and future assistive technologies. Your website should practically anticipate the needs of a renter with a disability who is checking out your site.
The right apartment website developer can make getting an ADA-compliant website for your property insanely easy!
Here are just a few things a web developer can tackle for you as you tackle other important projects:
Color Contrast: The colors of all elements on the site should be sufficiently contrasting so that information is easy to read. Additionally, any information in color (e.g. graphs, buttons, etc.) should be labeled in such a way that users can understand the color information without color.
Form Labels: All forms with editable fields should be clearly labeled outside of the field itself. For example, a search bar should have a "Search" label before the field itself instead of inside the field box or after.
Stylesheets: Website stylesheets are used to control a site's layout and presentation and should be specially coded to ensure the site's presentation is optimally retained. Stylesheets should also use relative rather than absolute units.
Keyboard: All content functions should be operable through a keyboard interface, such as using unmodified arrow or tab keys.
Website Structure: Use proper markup techniques to structure your website's content (e.g., use correct heading tags and HTML for ordered and unordered lists).
Meaningful Order: Present content in a meaningful order and sequence so that it reads properly.
Sensory Characteristics: When providing detailed instructions, make it so they aren't reliant on a single sensory ability.
Audio Control: Any audio must be able to be paused, stopped, or muted.
Text Resize: Text must be able to be resized up to 200% without negatively affecting the ability to read content or use functions.
Text Images: Do not use images of text unless necessary (e.g. logo).
This is just the tip of the iceberg which is why we recommend you at least meet with a trusted web developer to discuss the transition of your website to an ADA-compliant form.
For a complete list of everything that is needed for an ADA-compliant website, visit the complete checklist here.
Is Your Multifamily Website ADA-Compliant Right Now?
WCAG 2.0 has a list of tools that you can use to check if your apartment website meets accessibility guidelines.
Of course, online tools are no substitute for a human expert.
Depending on the current accessibility level, you may want to look into outside assistance to improve and upgrade your website.
Take the Next Step to Increase the Accessibility of Your Multifamily Website
As digital marketers, we first-hand see the current trends in web design and understand the importance of ADA compliance for apartments. We assume that since you reached the end of this guide, you understand how important it is too.
It's probably clear that reaching ADA compliance isn't an easy process. It takes a lot of leg work on the property manager's and marketer's end, especially for those who don't have a huge budget to spend, but it's possible to accomplish.
For example, the great thing about Swifty's ADA-optimized multifamily website themes is that they offer you all the tools necessary for an accessible website. From appropriate color contrast to form labels to alt text fields, each Swifty's web themes prioritize ADA compliance for apartments so you can take control of the accessibility level for your multifamily website.
That being said, you may be completely happy with the current look and feel of your website or are not ready to make a big change, and that's fine!
We've only got so much time on our hands, right?
To help you improve the accessibility of the website you've got, we put the most important components of ADA compliance for websites into an easy 5-step guide. Happy updating!