7 Quick Tips to Enhance the Content on Your Apartment Website
The goal of having a multifamily website is to generate tours and leases. Whether you want website visitors to sign up for your newsletter, book a tour, or read your blog, you need effective website content to make it happen.
Here are some tips on optimizing your multifamily website content to get more conversions.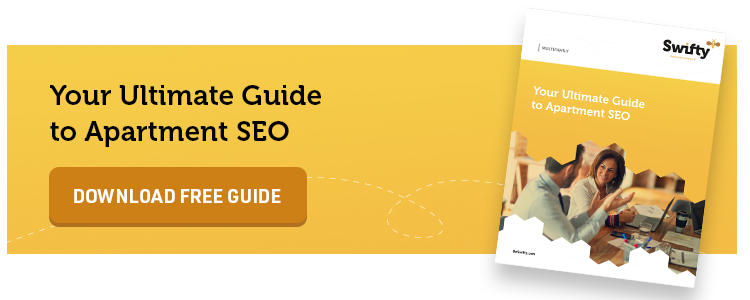 1. Write Compelling Headlines
Your headline is the first thing people will see when they land on your page, so it needs to be catchy and compelling. A great headline will make people want to read more. A weak headline will cause people to click away from your page.
So, how do you write a great headline? Use active language and strong verbs. Be clear and concise. And most importantly, make sure your headline accurately reflects the content of your article.
Need some extra help? You can check out this handy guide to build a highly-clickable headline for your blog or property website.
2. Make Your Content Scannable
People don't usually read websites word for word; they scan them for information relevant to their needs. More often than not, the people coming to your homepage are just starting and may not need that complicated information. They are likely in the research stage of their apartment home search and have come to your website to educate themselves about your property, amenities, and offerings.
To make your content more scannable:
Use short paragraphs
Bullet points
Numbered lists
Headlines and subheadlines
Break up the content with visuals
This will make it easier for people to find the information they're looking for without getting overwhelmed or lost in your article.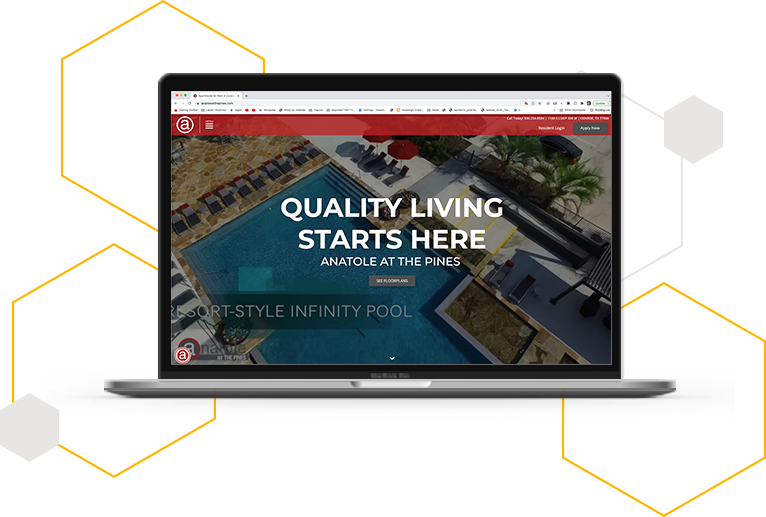 A great example is Anatole at the Pines. The community homepage is straightforward in the best way possible with just a few paragraph sections highlighting important features of the property. The multifamily website also features a robust blog page, and several other subpages, that the user can easily access in the navigation bar. The blog page allows the property to share more in-depth details about the property and surrounding areas without overloading the homepage with excessive content.
3. Use Powerful Words
The words you use in your content can greatly impact whether or not people take action. To write effective website content, use words that evoke emotion and create a sense of urgency. For example, instead of saying, "buy now," you could say, "get your hands on this limited edition product before it sells out!"
4. Include a Call-to-Action (CTA)
Your CTA is what you want people to do after they've read your article. It could be signing up for your newsletter, downloading your ebook, or buying your product.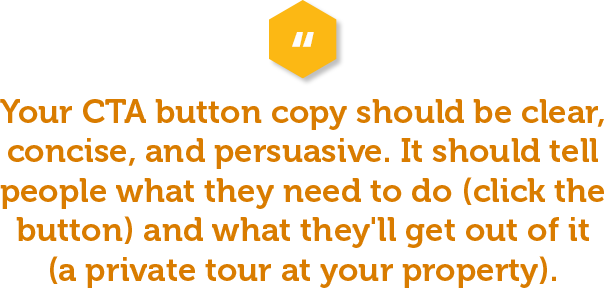 Include a CTA at the end of every article or blog post, so people know the next step. This is the text that appears on the button itself, and it needs to be effective to get people to click. Your CTA button copy should be clear, concise, and persuasive. It should tell people what they need to do (click the button) and what they'll get from it (a private tour of your property).
5. Optimize Your Content for Search Engines
If you want people to find your content online, you need to optimize it for search engines. This means focusing on your multifamily SEO by using keywords throughout your article which come up when people search for those terms. It also means making sure your headlines and meta descriptions are compelling so people click on your article when it comes up in their search results.
6. Promote Your Content
Just because you published an article doesn't mean people will see it automatically. You need to promote your content through social media, email marketing, and other channels so people see it and have a chance to read it.
Post links to new articles on social media platforms like Twitter and Facebook, and include links in your email newsletters so subscribers can easily find them. You can also submit articles to directories and guest posts on other websites to get more exposure for your business and drive traffic back to your site.
For example, did you know you can become a guest blogger on Multifamily Insiders? We've published a few blogs there as well! Try it out and expand your reach.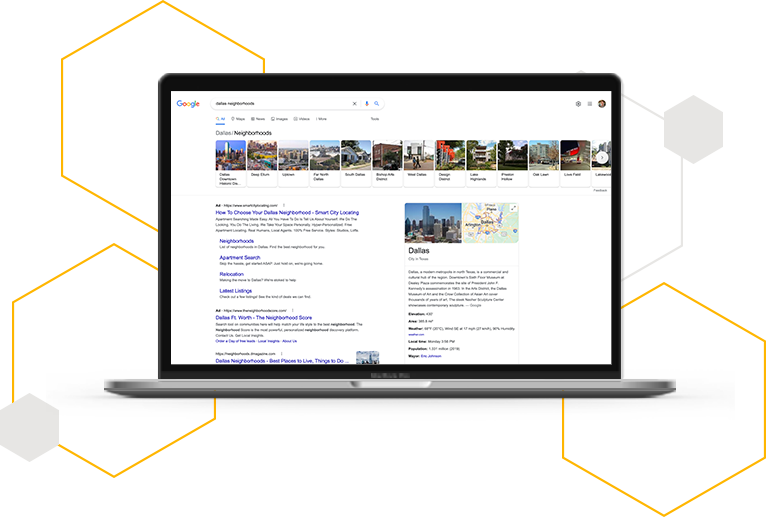 7. Analyze Your Results
To see if your efforts are paying off, track how many conversions each piece of content generates using Google Analytics or another analytics tool. This will help you understand which pieces of content are performing well and which need improvement. You can also use this data to inform future content so you can continue generating more leads and sales from your website.
Promote Renters to Take Action With Powerful Content
Following these tips can improve website content quality, making visitors more likely to take action. These actions could include signing up for a newsletter, downloading an ebook, or buying a product.
By analyzing the performance of each piece of content, you can determine what works well and what needs improvement. Creating high-quality, engaging, informative website content is important in generating leads and sales for any business.